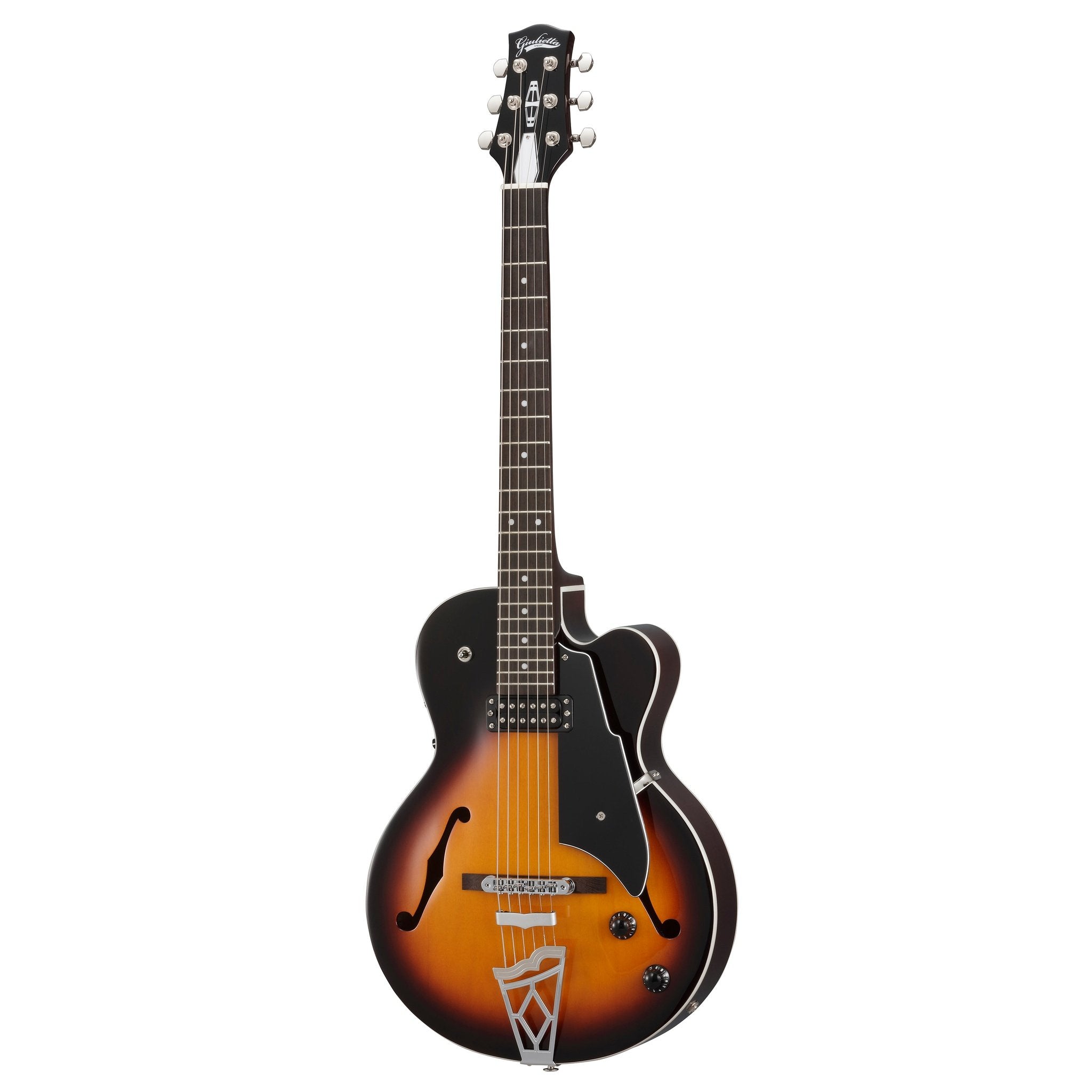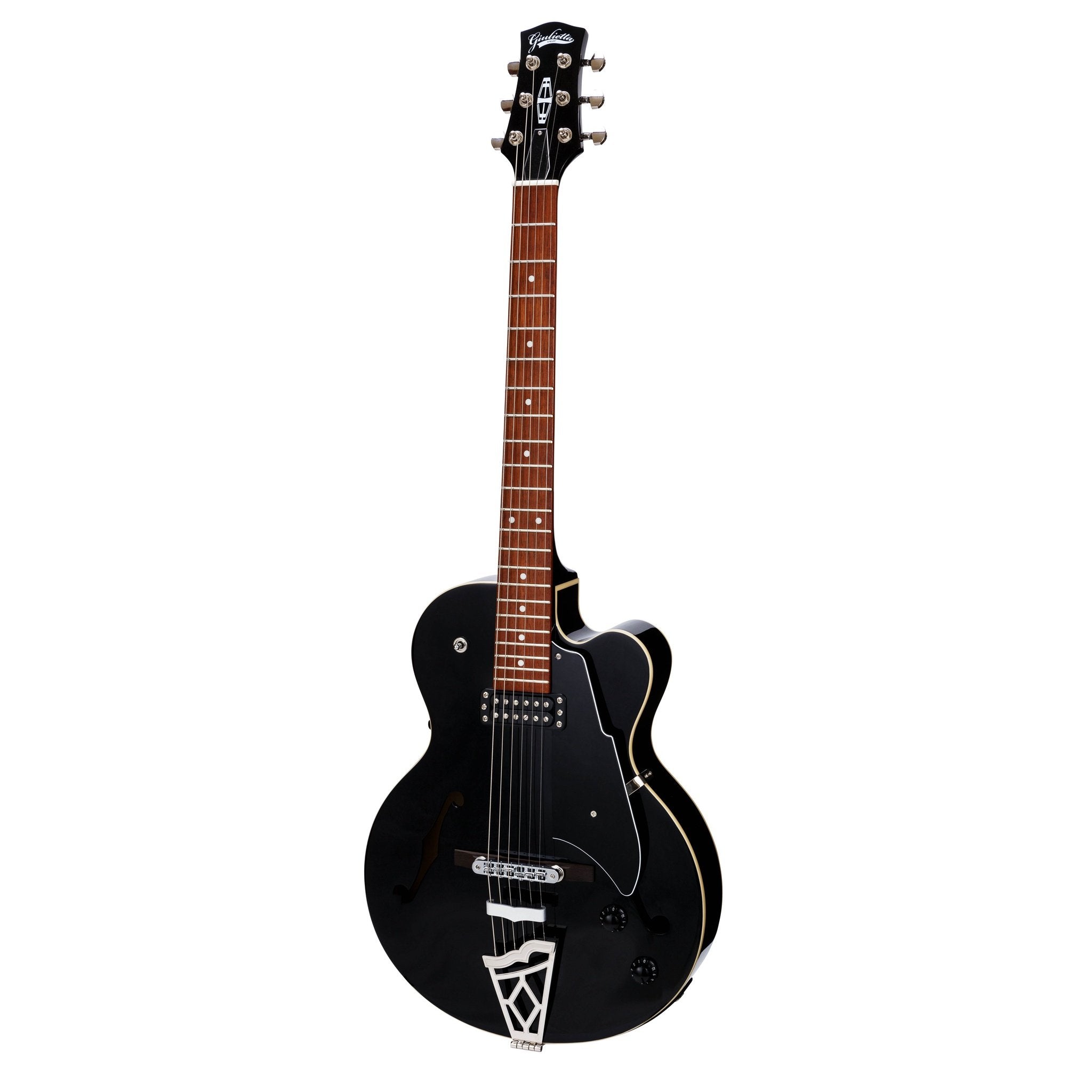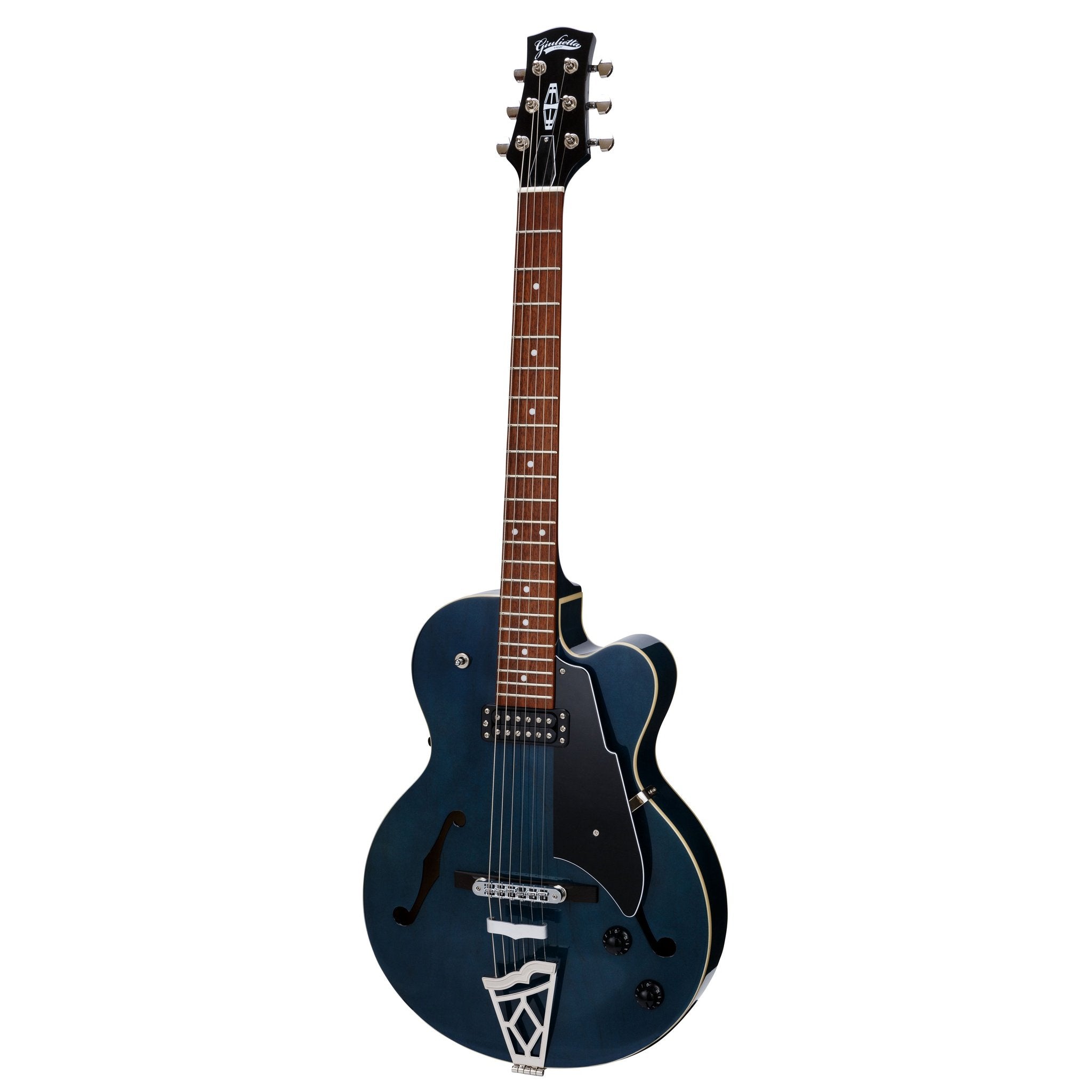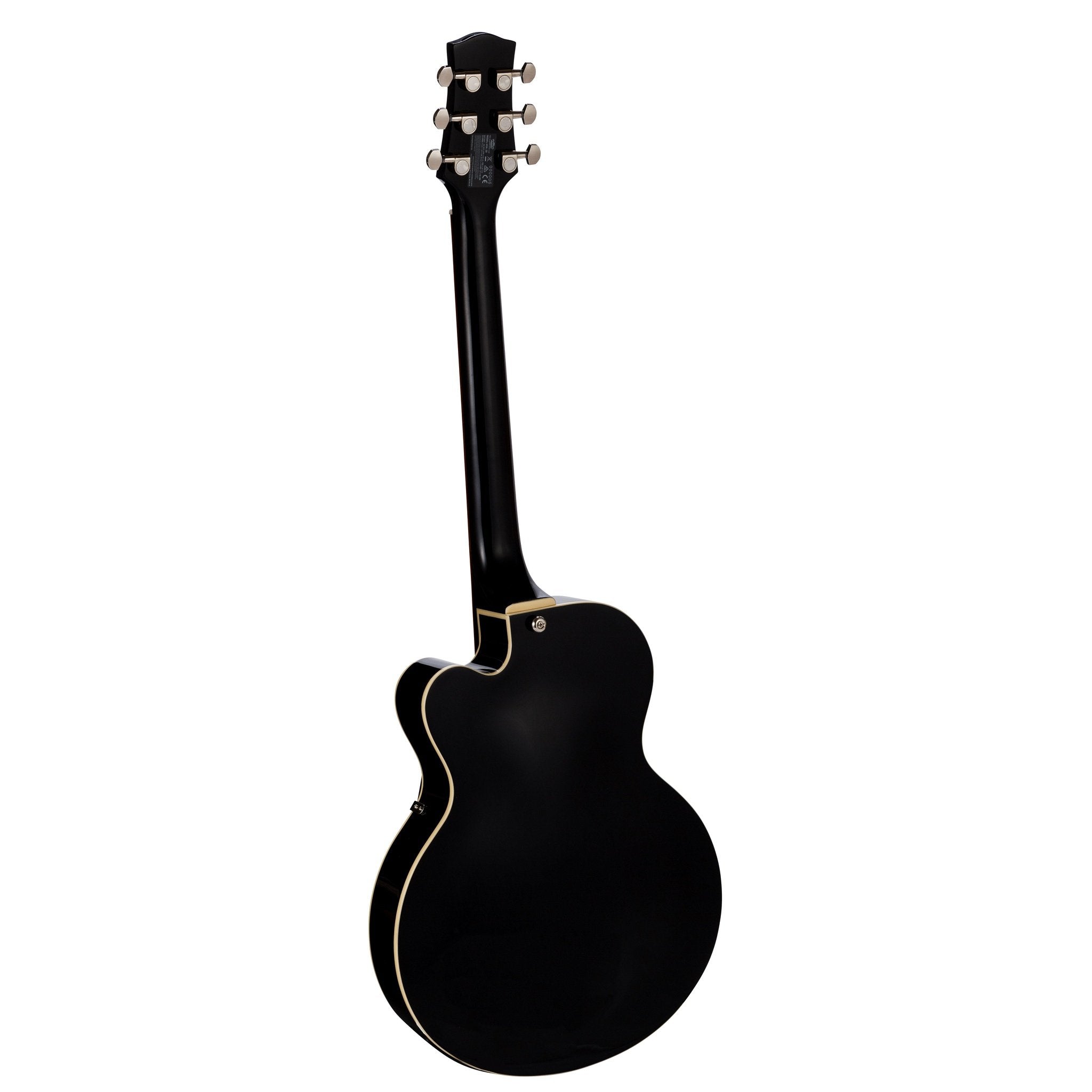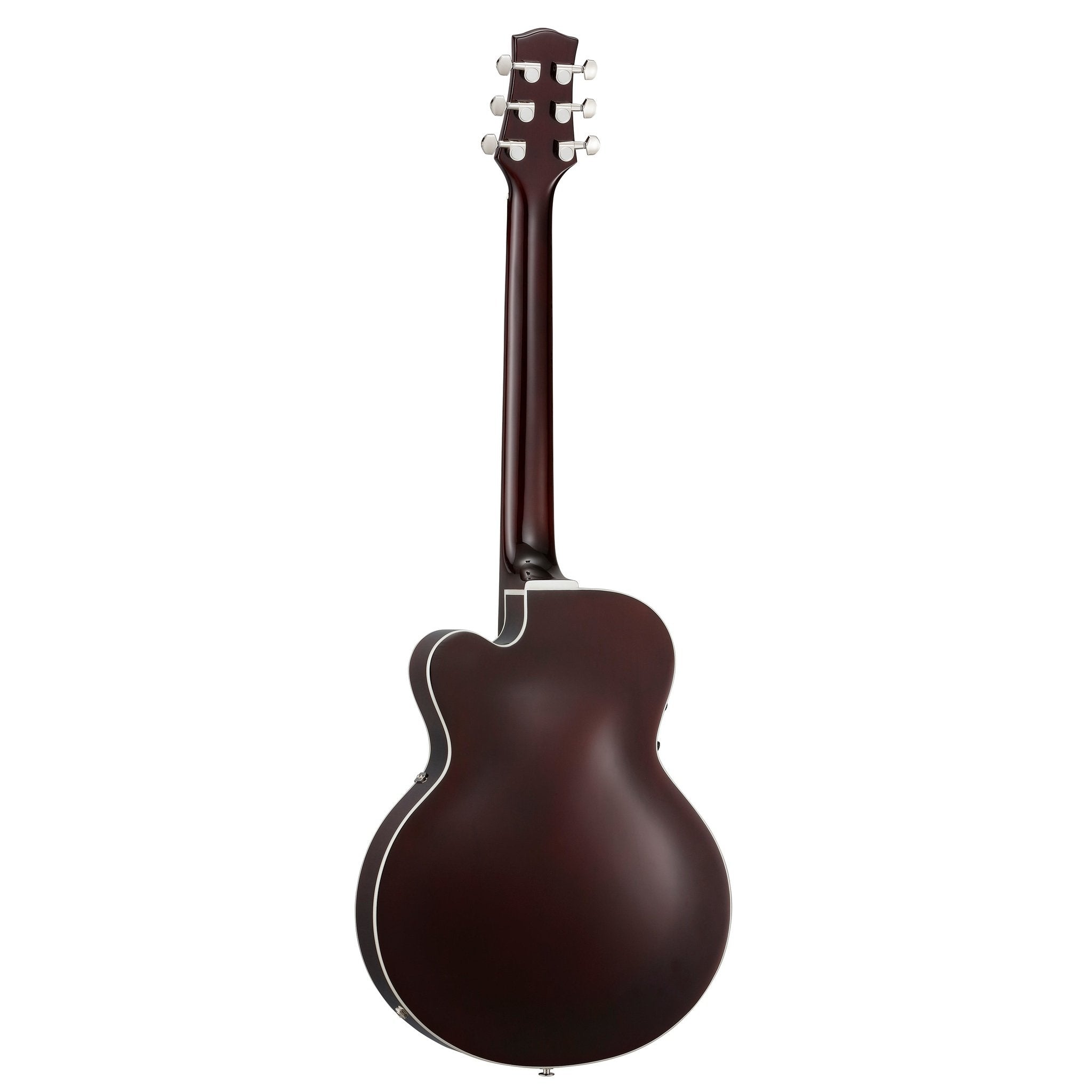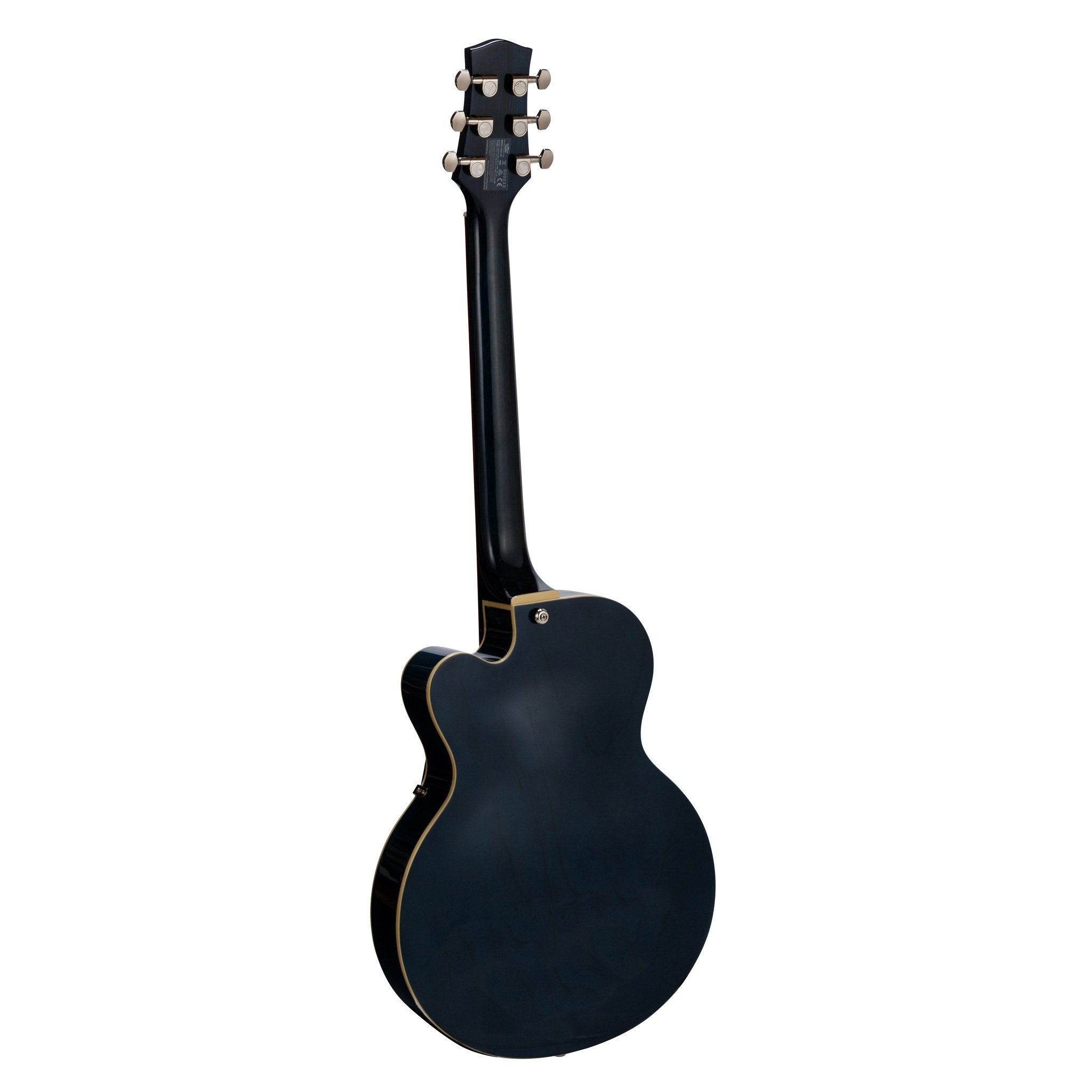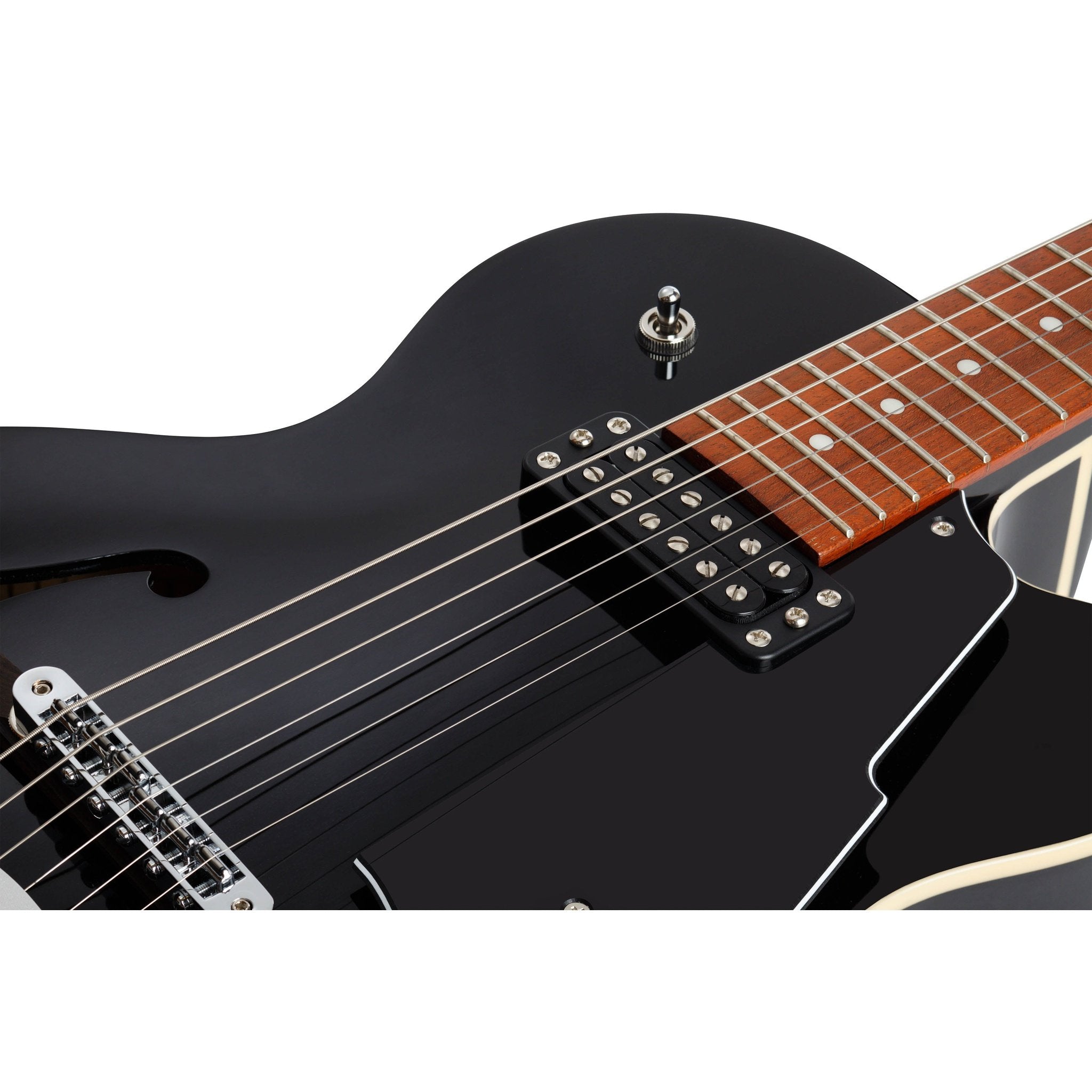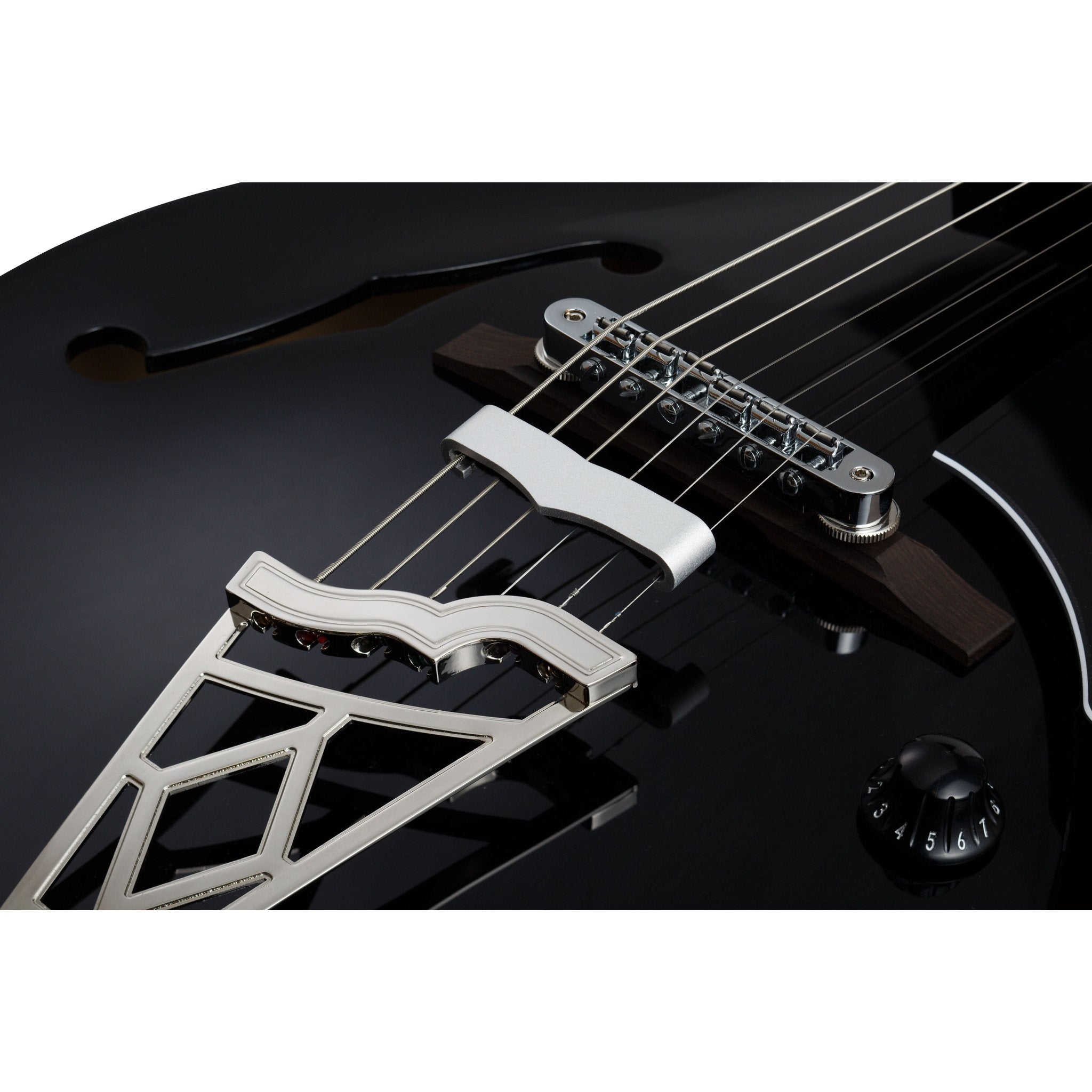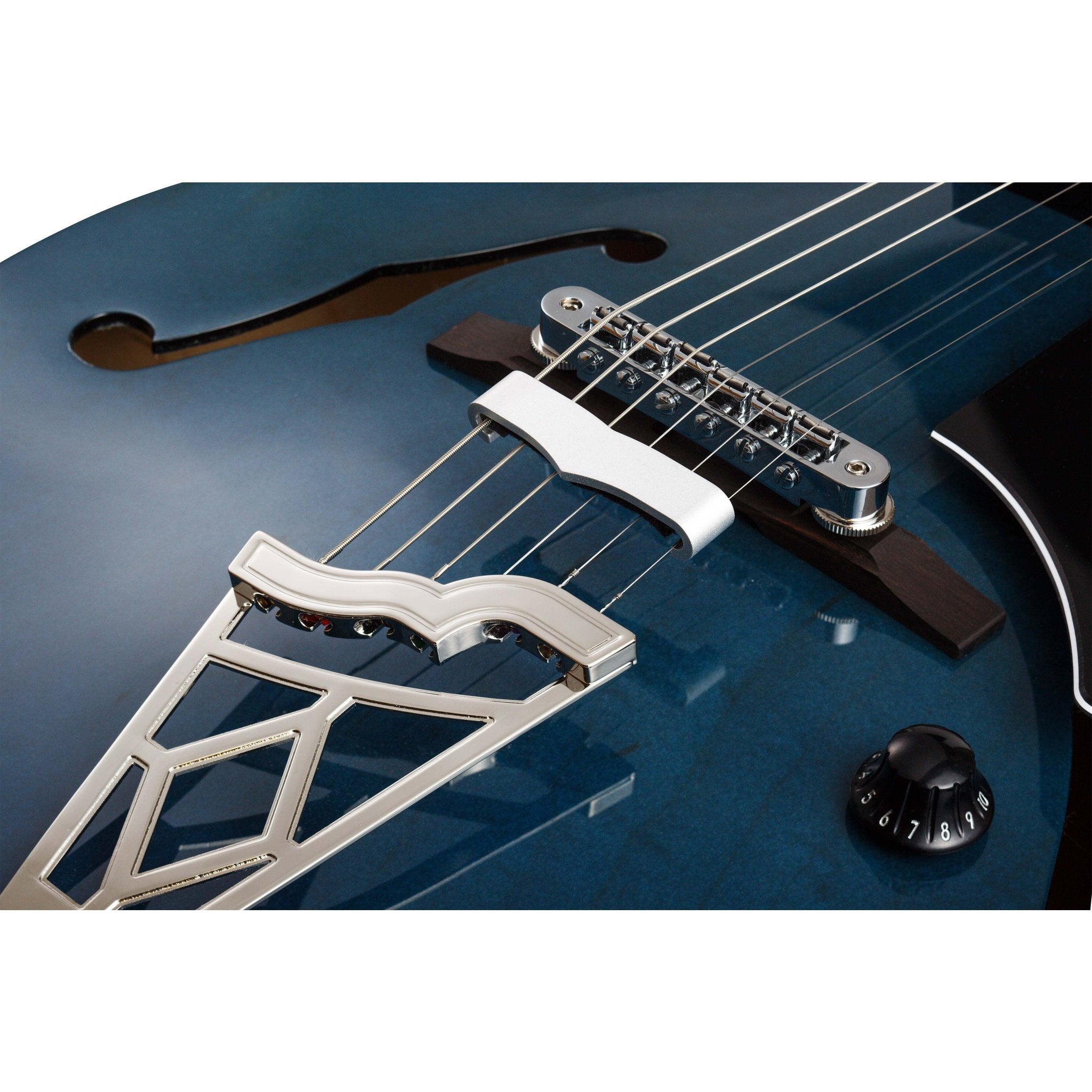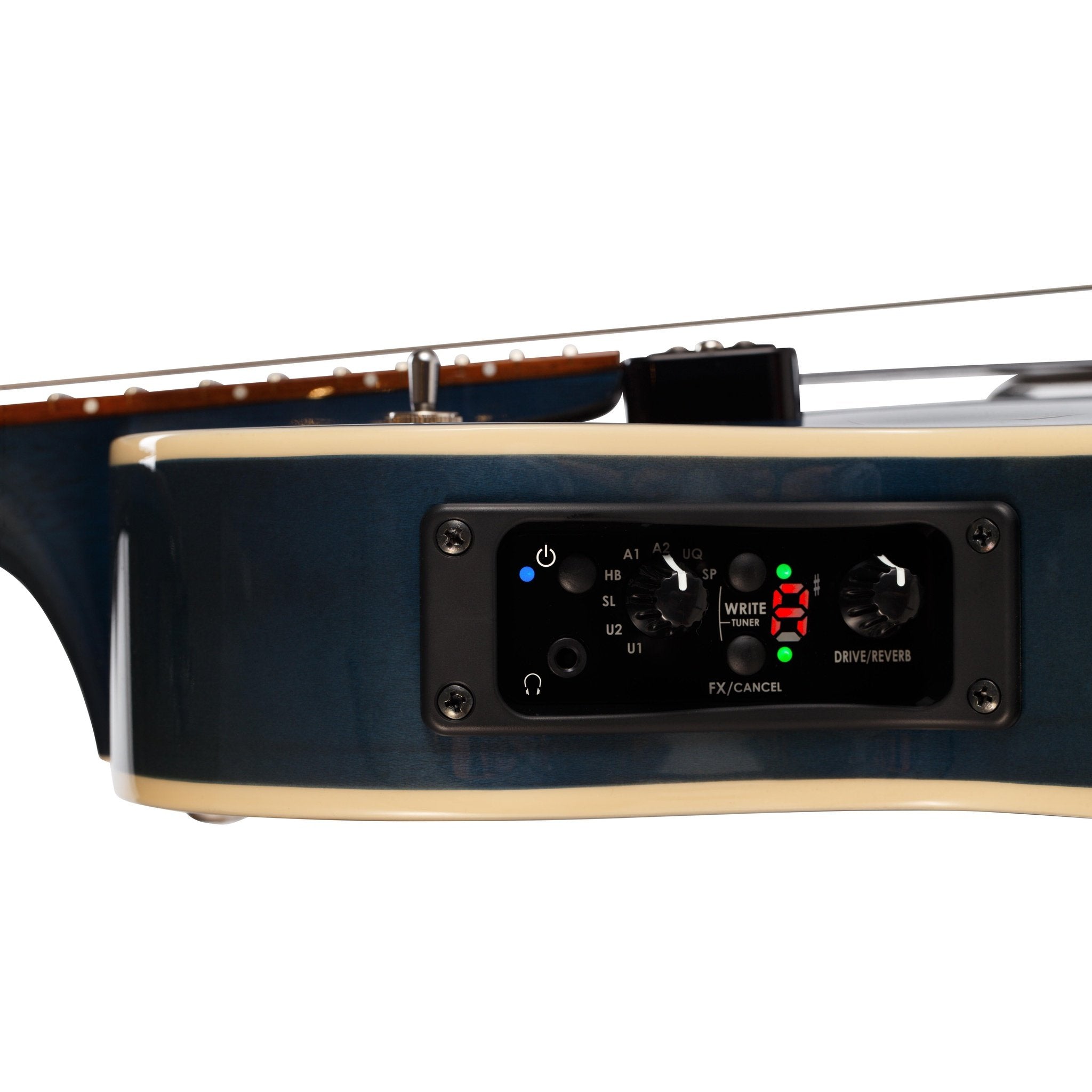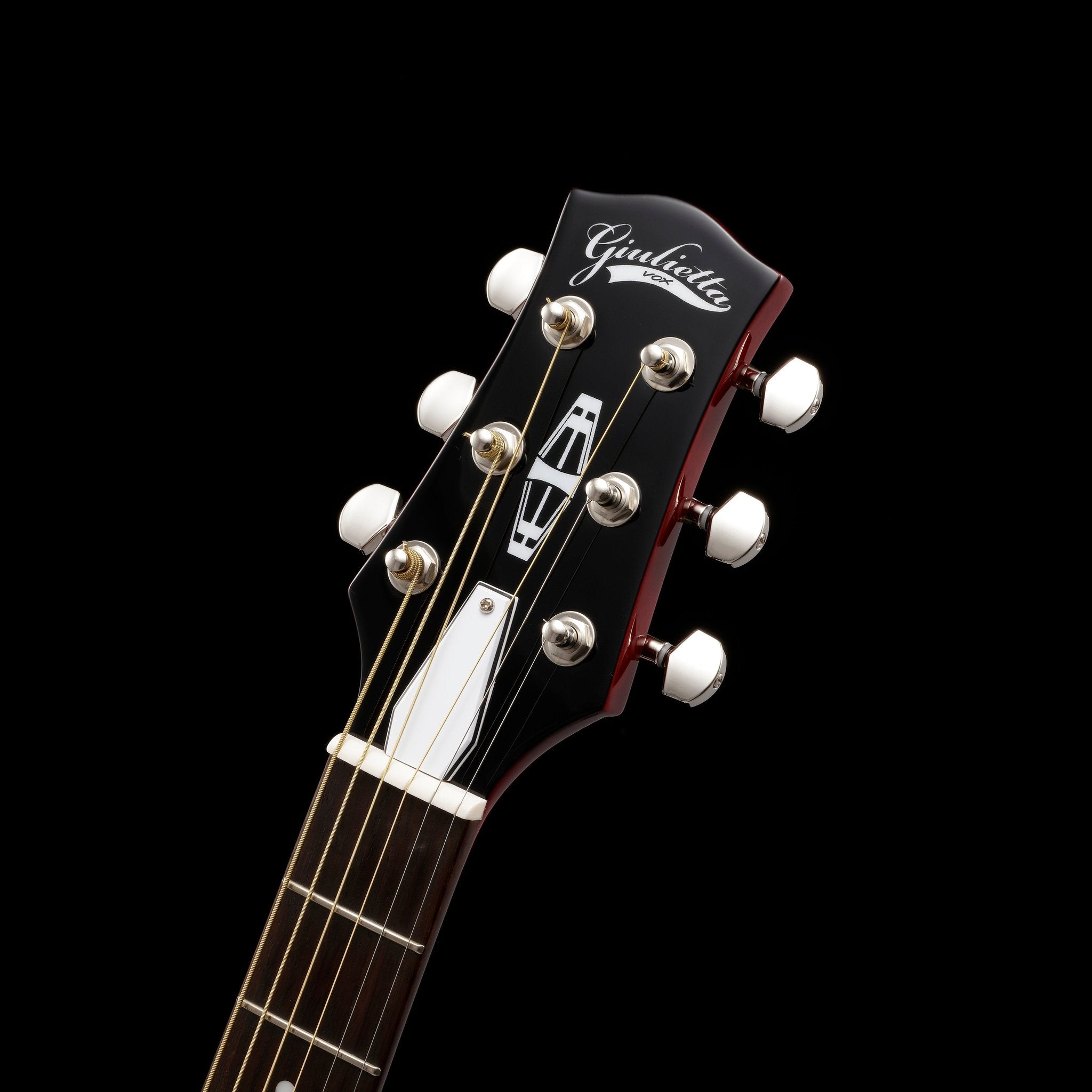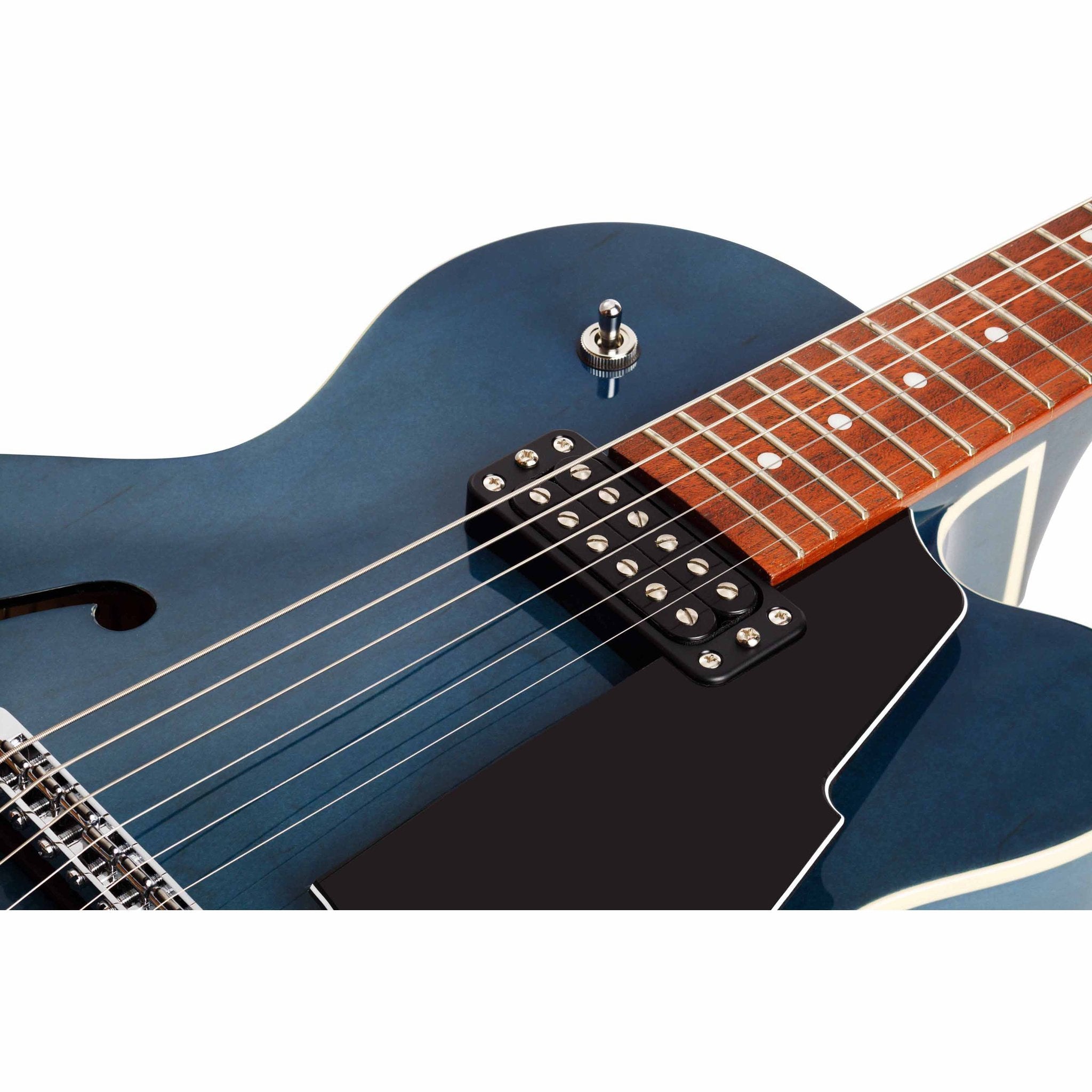 Giulietta VGA-3D Archtop Guitar w/ AREOS-D
Inspired by classic full-hollow archtop guitars, but with sophisticated 21st century modelling technology. Vox Giulietta VGA-3D guitars are designed with the contemporary player in mind. Featuring a classic archtop styling, with great playability and state of the art sounds thanks to Vox's AREOS-D Digital Modelling System.
Extend your warranty for free when buying direct from Vox Amps UK. Find out more.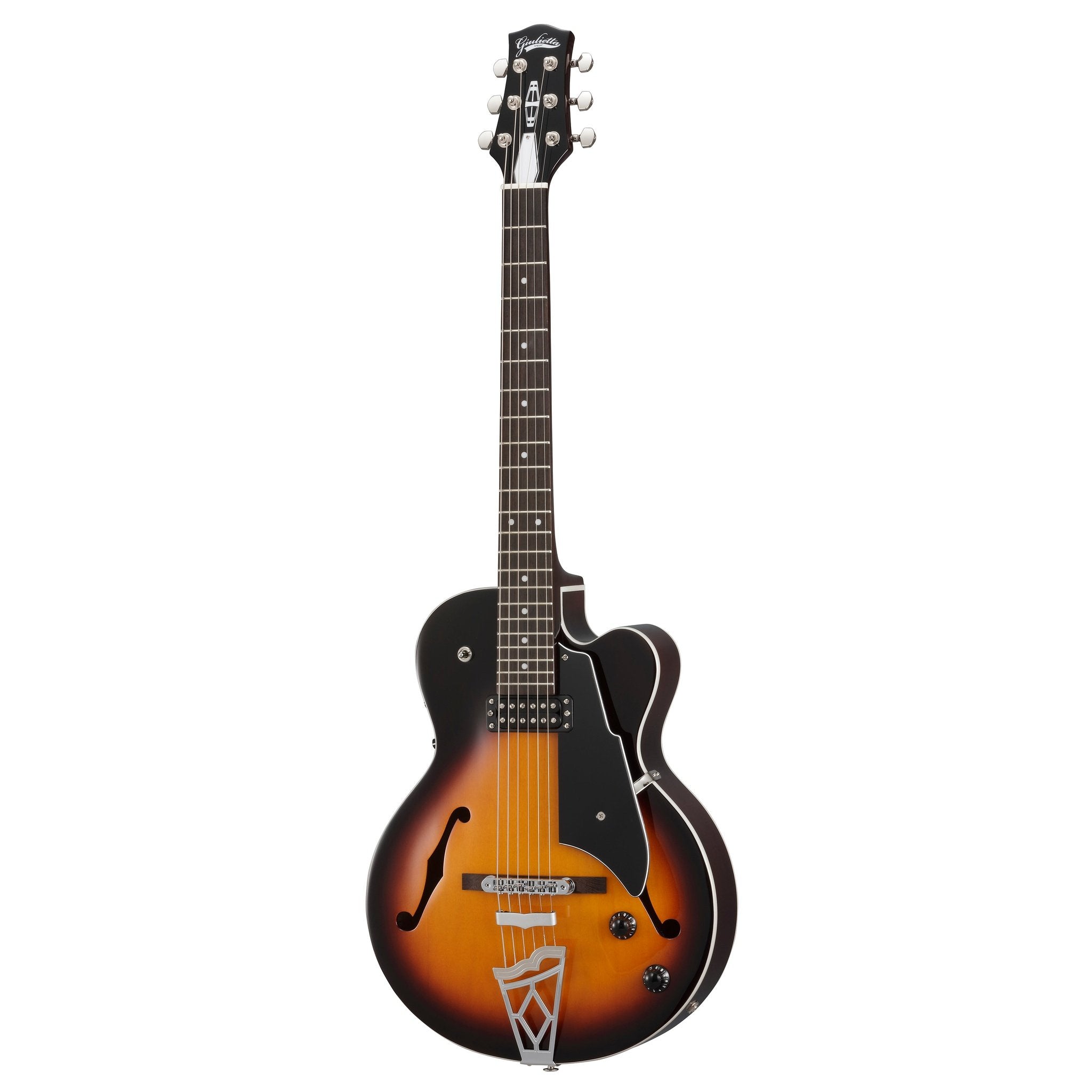 Giulietta VGA-3D
ARCHTOP ACOUSTIC ELECTRIC GUITAR
The Vox Giulietta VGA-3D single cutaway archtop acoustic/electric guitar was designed with the contemporary player in mind. Its unique design features classic archtop styling, yet offers modern playability and state of the art sounds courtesy of Vox's AREOS-D Digital Modelling System.

Inspired by classic full-hollow archtop guitars, the new Giulietta VGA-3D guitars add sophisticated 21st century modelling technology to bring you versatility and advanced performance in a full-scale, compact instrument.
The new VGA-3D is an evolution of the classic, full-hollow archtop guitar. These all-new compact archtops feature sophisticated electronic technology, allowing for more versatility and performance friendly features when recording or playing live. These guitars also feature Vox's advanced modelling technology, allowing you to access a range of tones never before imagined.

The AREOS-D Digital modelling System in the Giulietta VGA-3D puts the player in full control of 18 acoustic and electric modelled sounds. This sophisticated system incorporates several elements to achieve it's incredible sound quality: a magnetic pickup for authentic electric guitar models; a piezo pickup system for rich-sounding traditional instruments; a powerful DSP engine for modeled sounds; familiar volume, tone and selector controls and a Control Module that provides instant access to a wide variety of parameters.

The heart of the Giulietta VGA-3D is the Vox AREOS-D Digital Modelling System. The system places a wide range of electric, acoustic and synth models at the player's instant command. Vox delivers a powerful new tool to the creative musician for live and recording situations.

A piezo-equipped Tune-O-Matic style bridge system contributes to sparkling acoustic instrument models with brilliant clarity and wide-ranging harmonic content. The Vox XLM humbucking pickup produces authentic, touch-sensitive electric instrument models. This powerful combination puts a palette of sonic versatility at the player's fingertips.

The designers & engineers at Vox also sought to address another common issue with piezo-equipped archtop guitars; over-ring. This phenomenon occurs when a bridge-mounted piezo pickup amplifies not only the fretted sound, but also the length of string between the bridge and tailpiece, creating an undesirable effect that interrupts your performance. To address this, Vox developed a simple-to-use removable string mute (included with the guitar) that prevents over-ring and leaves you with a pure, clean sound.
Compact Size, Big Tone
Full-size archtop guitars look great, but their large size can make them uncomfortable for many players. These guitars are also notoriously susceptible to feedback at stage volume. By carefully balancing the smaller single cutaway body size and full-scale neck, Vox has been able to create a modern instrument that any player can appreciate, regardless of style.
AREOS-D Control Module
Many hours of testing, revising and reconfiguring the placement and purpose of all controls on the Control Module ensure that you will have the clearest, easiest and most flexible functions at your command. There are no confusing complicated submenus – everything you need to have a seamless (and most importantly, musically creative) experience with the Giulietta VGA-3D has been developed to be convenient for every player.
Electric Guitar Models and Drive Control
Aside from providing convincingly realistic electric and acoustic guitar sounds, the Giulietta VGA-3D adds control of overdrive to electric models in a way that is user-friendly and modifiable in real time. The AREOS-D control system was specifically designed to allow you to easily and quickly change the amount of effect on a given model, turn that effect on or off and change an electric sound from clean to crunchy to full-out distorted, all while playing. With the AREOS-D system, there is no stopping to reset a parameter or needing to hook the guitar up to a computer and use software to modify the model before using it.
Synths
When Vox developed the AREOS-D modelling Module for the Starstream VSS-1 guitar, players nearly unanimously requested the instrument include classic synth models that track and provide user control over sound-shaping parameters during performance. Using the same digital modelling engine, optimised for the Giulietta, as in the Starstream VSS-1, the VGA-3D is the first full-hollowbody guitar to seamlessly incorporate authentic, tracking-error-free synthesizer models onboard. Using highly developed DSP logic and fine tuning information from the string resulted in synth sounds that can be played more comfortably than on most guitar synths with less fear of glitches or missed notes.
Special Instruments
Versatility was at the top of the list of necessary major attributes when developing the Giulietta VGA-3D. If you want to double on other stringed instruments like banjo, sitar and resonator guitar, you will no longer have to carry additional gear that will only be used briefly.
Magnetic Pickup: The Source of the Electric Sounds
Electric models are built using the sound of the magnetic pickup. Specially developed DSP further enhances the realism and character of each model. Models built this way feel and sound more natural and exhibit the dynamic response you expect from analog electric guitars.
The Result
The Giulietta VGA-3D is an exceptionally versatile instrument, ready to be explored by the modern guitarist. If your goal is to have the flexibility to include a wide variety of instruments to suit your music, your mood or simply to explore new sounds, we've put everything you'll need right in this guitar.
Giulietta VGA-3D Available Models
Giulietta VGA-3D is available in three colour options – Sunburst, Trans Blue, and Trans Black.
Onboard System: AREOS-D System, incorporating the Control Module, Magnetic Pickup, Piezo Pickup, Volume, Tone and Pickup Selector Switch
Body: Laminated arched maple top and back. Laminated maple sides.
Neck: Set Mahogany, tilt headstock
Fingerboard: Baked Jatoba (stabilised through special drying process)
Position markers: Pearloid dot
Binding: Body top and back
Fingerboard Radius: 310mm
Neck shape: "C" Shape
Scale Length: 24 3/4" (628 mm)
Number of Frets: 22
Fret Size: Medium jumbo
Nut Width: 42 mm (1.65in.)
Pickups: Individual Piezo Pickups in Bridge Saddles. 1 X XLM Humbucking
Bridge: Tune-O-Matic style, chrome plated with 6 in-saddle piezo elements
Tailpiece: Chrome-plated trapeze style with VOX String Mute
Controls: Master Volume, Master Tone, Selector Toggle Switch, Group selector, DRIVE/REVERB knob, POWER button and LED, FX (effect) /CANCEL button and LED, WRITE button and LED
Outputs: Guitar output jack (1/4″ phone type), Headphone jack (1/8″ phone type)
Color Options: Sunburst, Trans Bule, Trans Black
Power: Alkaline battery (AA, LR6) x 4, or Rechargeable Ni-MH battery (AA, HR6) x 4
Expected Battery Life: under Continuous Use Alkaline battery: 11 hours, Rechargeable Ni-MH battery: 15 hours
* These figures will vary depending on the actual conditions of use.
Accessories: Owner's Manual, Adjustment wrench, Gig bag, Alkaline battery (AA, LR6) x 4 (for checking the instrument purpose only)

Specifications and features are subject to change without notice.
All new products are sold with a 2-year manufacturer warranty which is upgraded to 3 years when bought direct from Vox Amps UK. Certified Refurbished products also come with a one year warranty. 
We offer a 30-day returns period on all products purchased directly from Vox Amps UK.