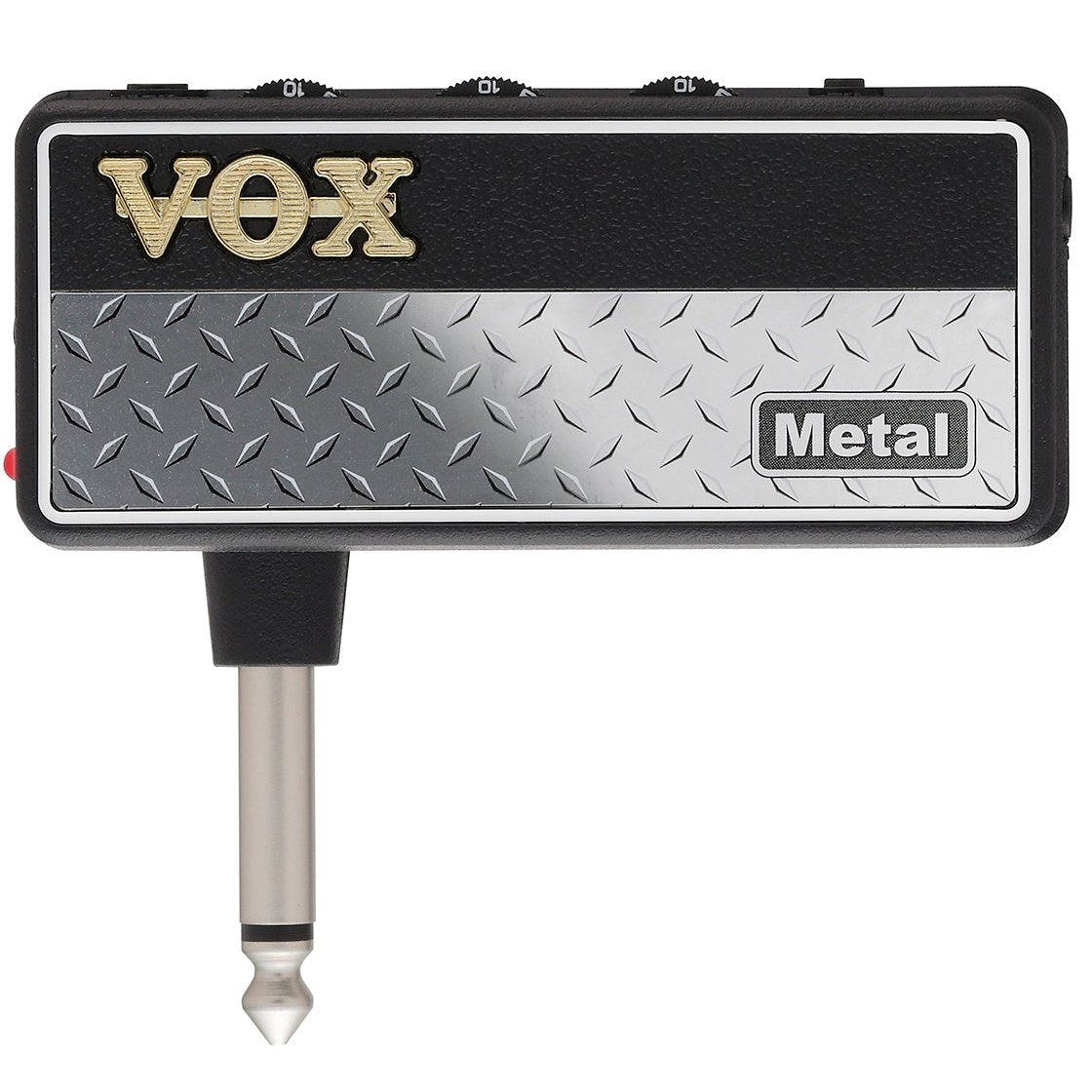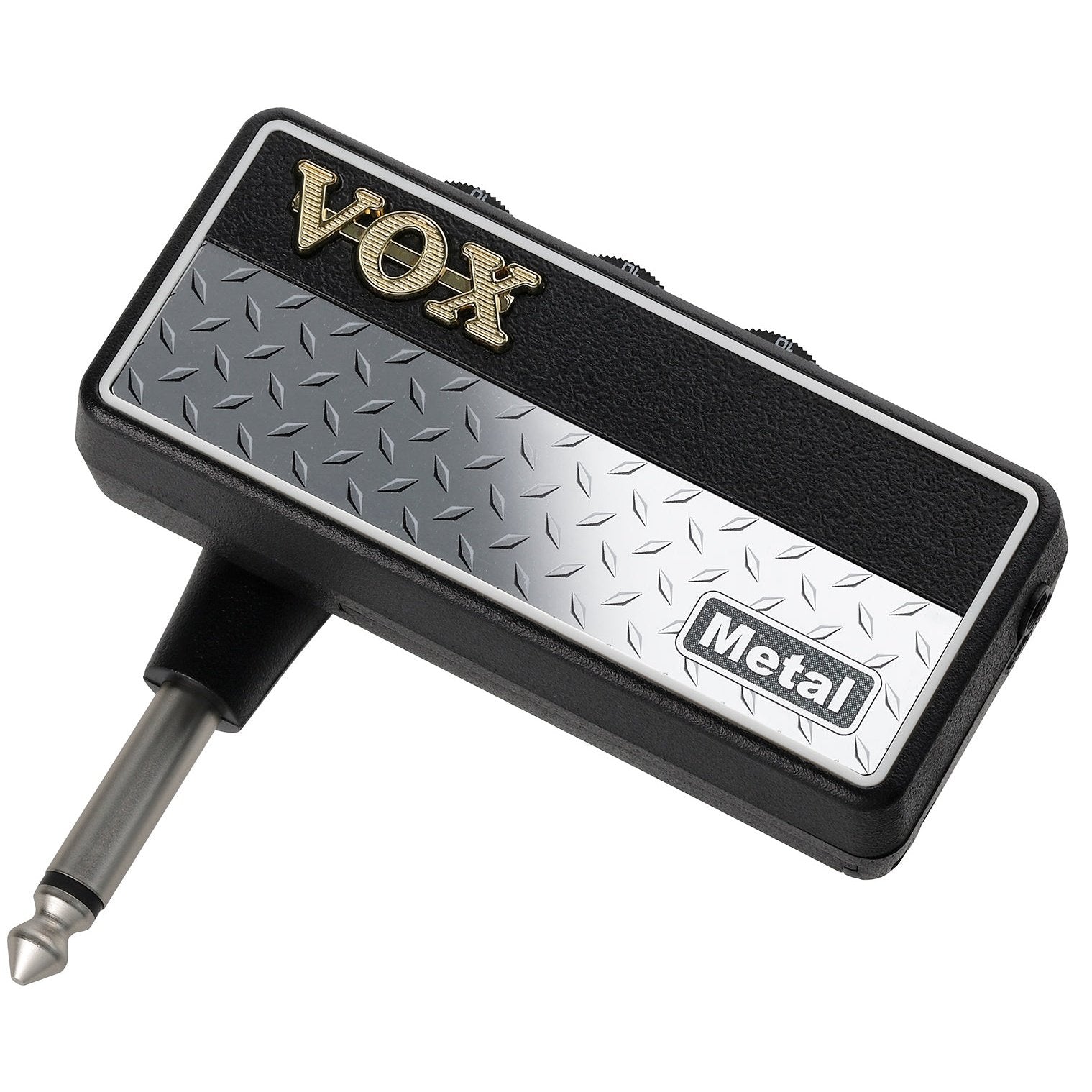 amPlug 2 - Metal Headphone Amp
AP2-MT is a headphone amp made for metal! Simply connect to any guitar, plug in a set of headphones, and enjoy the extreme high-gain sound of a US amp without waking the neighbours or disturbing others.
Extend your warranty for free when buying direct from Vox Amps UK. Find out more.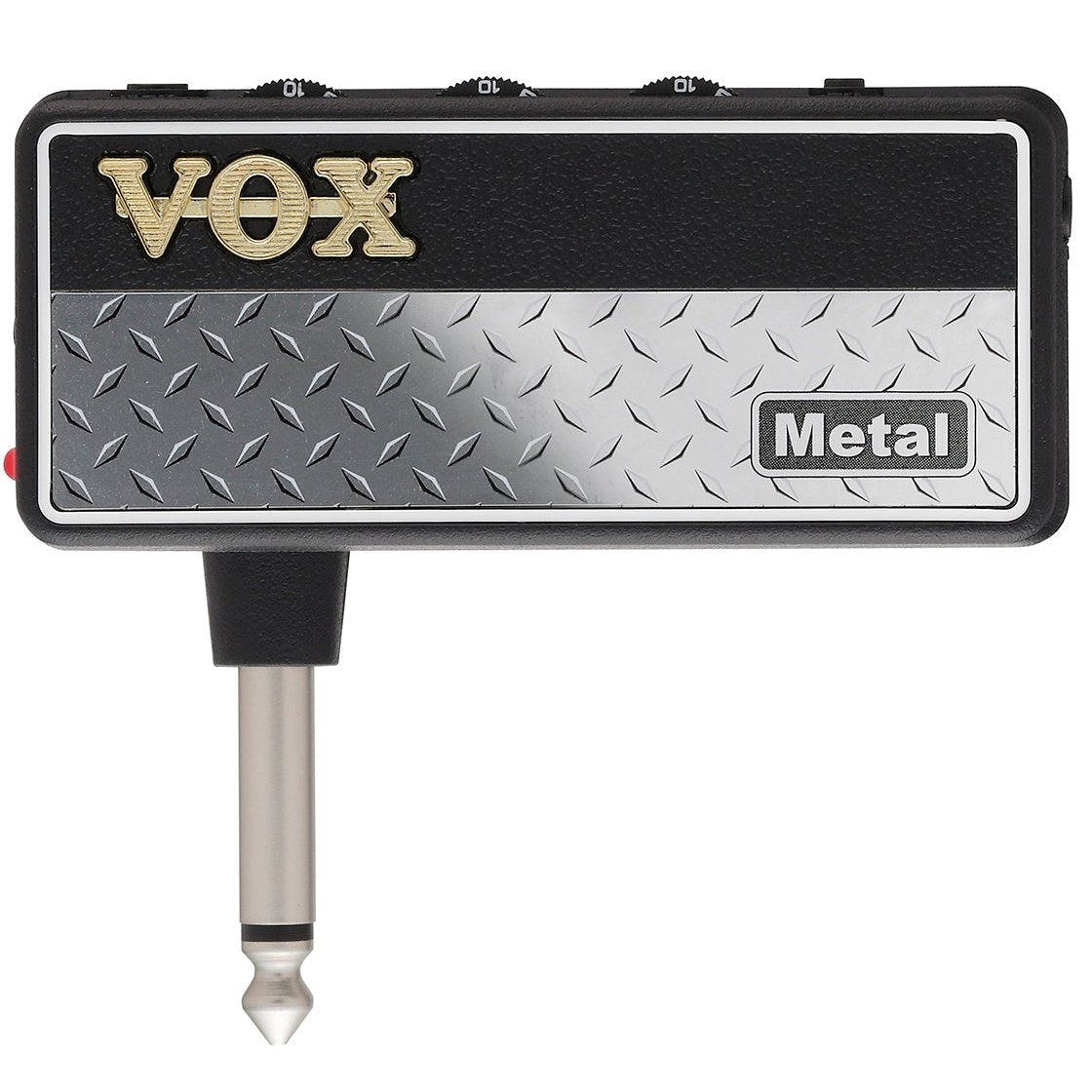 AP2-MT is a headphone amp like no other.
With amPlug 2, the crucial analog circuit has been drastically improved, and each model now provides three modes. Guitar types provide multi-effect functionality, and a rhythm function has been added to the bass type.
A foldable plug mechanism that rotates 180 degrees and an auto power-off function are additional features that contribute significantly to improved convenience and ease of use.

The amPlug is the simplest way to get serious sound; occupying virtually no space, it's an ideal choice for any guitarist or bassist.

The AC-MT: Gives you the extreme high-gain sound of a US-made amp.
Video
Audio
CONNECTIONS

1 x Aux Input Jack
1 x Headphone Jack

---

CONTROLS

On|Off|Standby, Volume, Gain, Tone, FX Controls

---

EFFECTS

Chorus, Delay, Reverb

---

POWER SUPPLY

2 x AAA Batteries

---

BATTERY LIFE

11 hours (FX|Rhythm on)
17 hours (FX|Rhythm off)

---

DIMENSIONS (W X D X H)

86 x 38 x 31 mm | 3.39 x 1.50 x 1.22 inches  (with plug in storage position)
40 g | 1.41 oz  (without batteries)

---

MODELS

AP2AC – Amplug 2 AC30
AP2BL – Amplug 2 Blues
AP2BS – Amplug 2 Bass
AP2CL – Amplug 2 Clean
AP2CR – Amplug 2 Classic Rock
AP2LD – Amplug 2 Lead
AP2MT – Amplug 2 Metal

Specifications and features are subject to change without notice.
All new products are sold with a 2-year manufacturer warranty which is upgraded to 3 years when bought direct from Vox Amps UK. Certified Refurbished products also come with a one year warranty. 
We offer a 30-day returns period on all products purchased directly from Vox Amps UK.