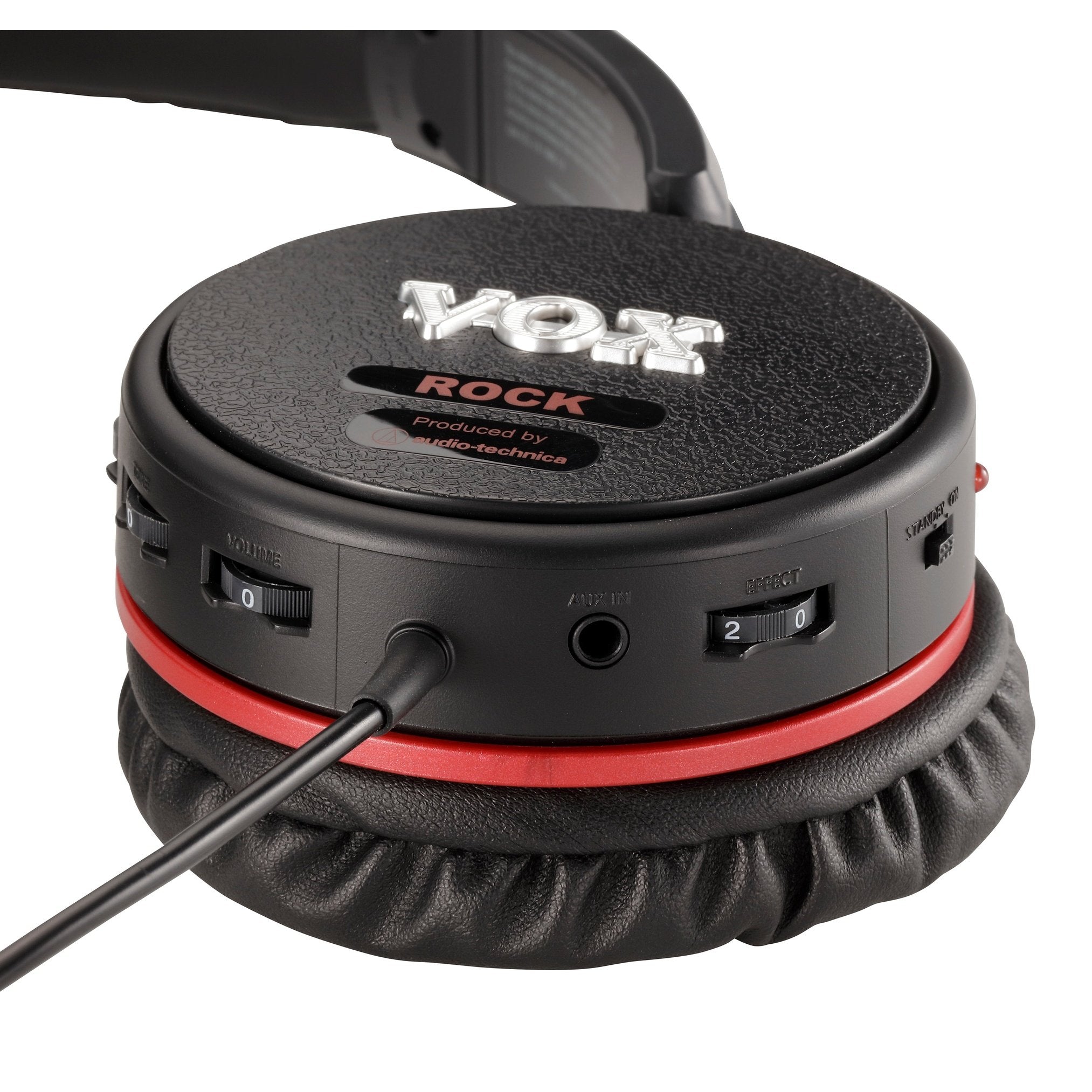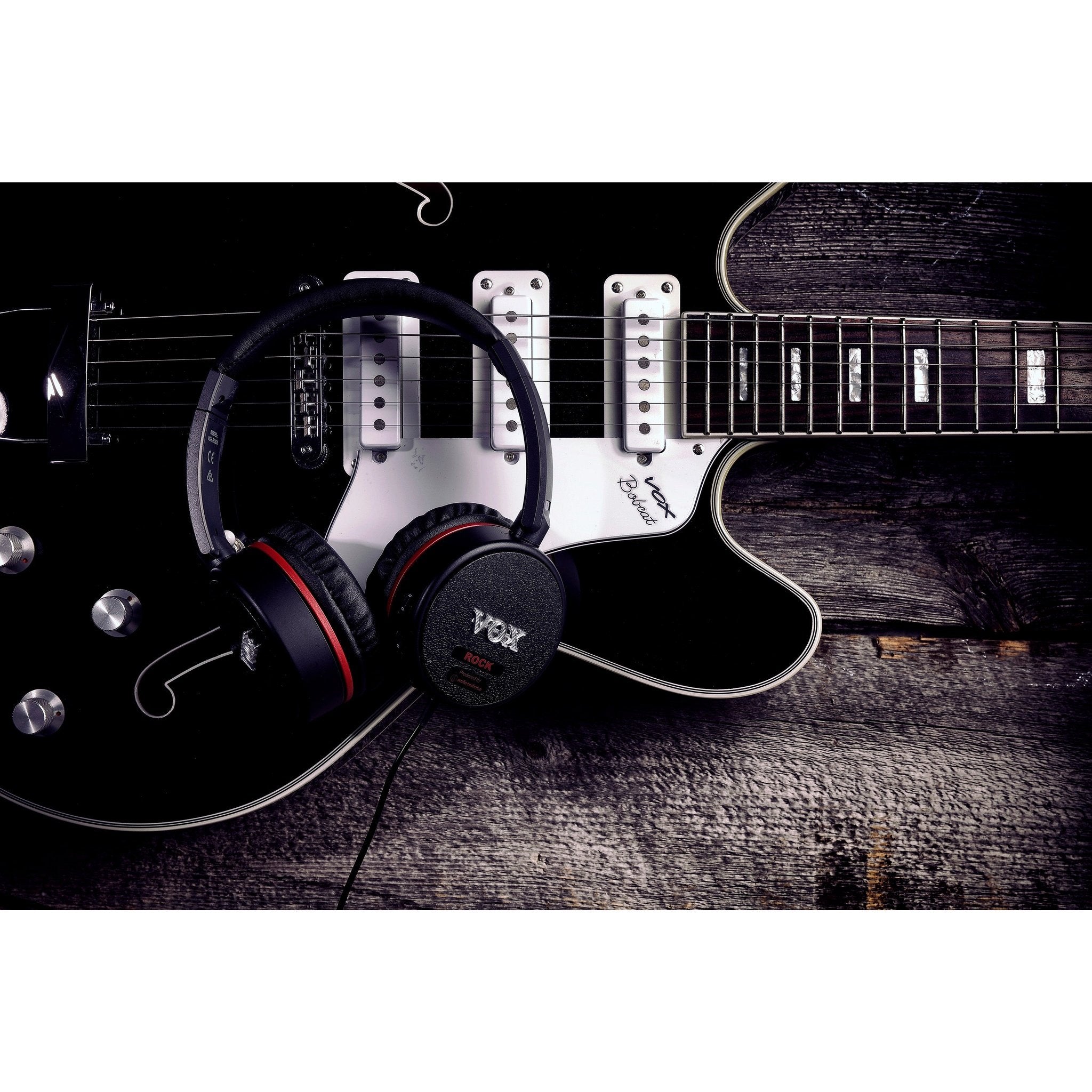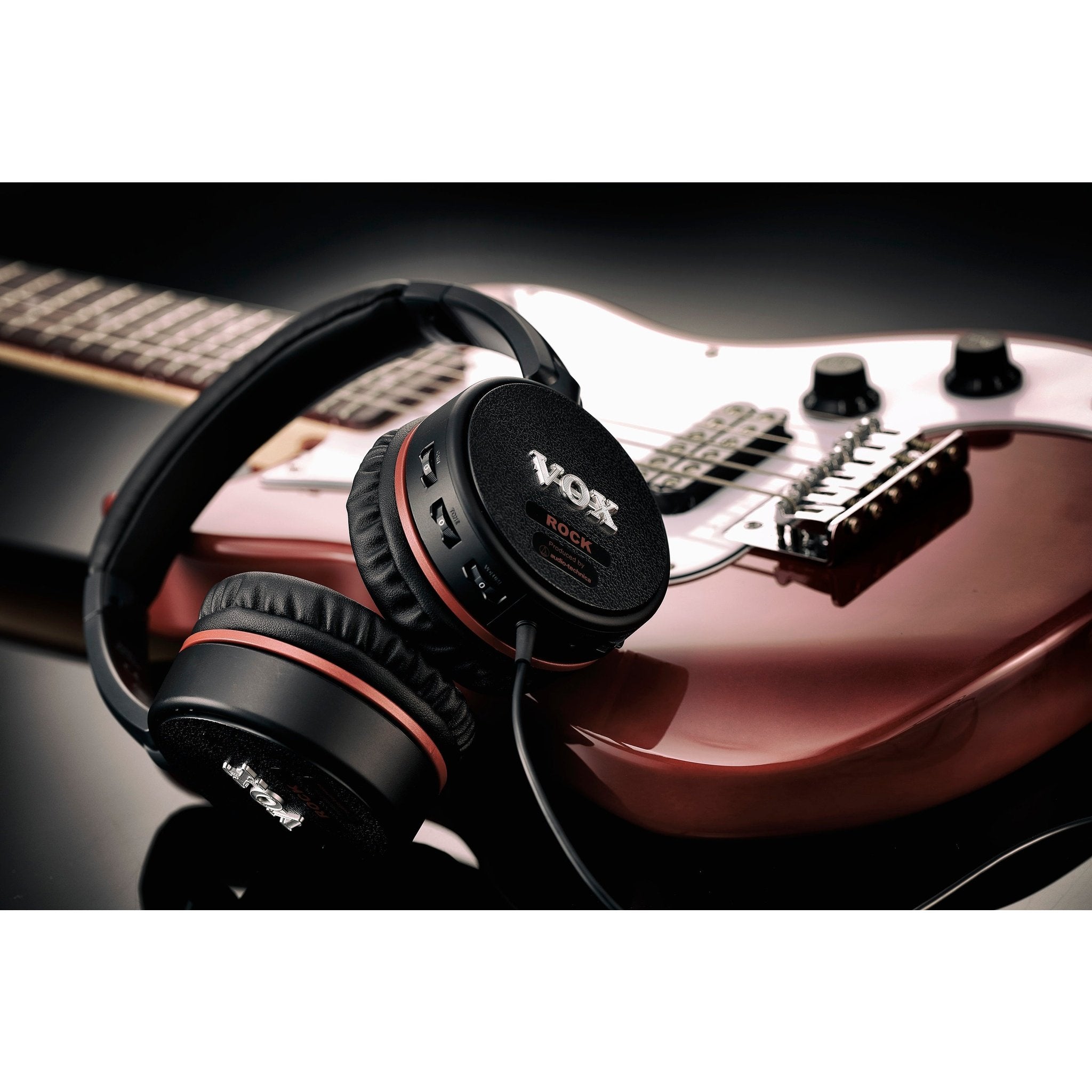 VGH Rock Guitar Amp Headphones
The VGH Rock is a headphone guitar amp that brings you the enjoyment of playing at home, in the rehearsal studio or outdoors just by plugging in to your guitar. When the headphone power is turned off, the product works like a pair of standard headphones, so it's useful for a variety of situations.
Extend your warranty for free when buying direct from Vox Amps UK. Find out more.
All new products are sold with a 2-year manufacturer warranty which is upgraded to 3 years when bought direct from Vox Amps UK. Certified Refurbished products also come with a one year warranty. 
We offer a 30-day returns period on all products purchased directly from Vox Amps UK.