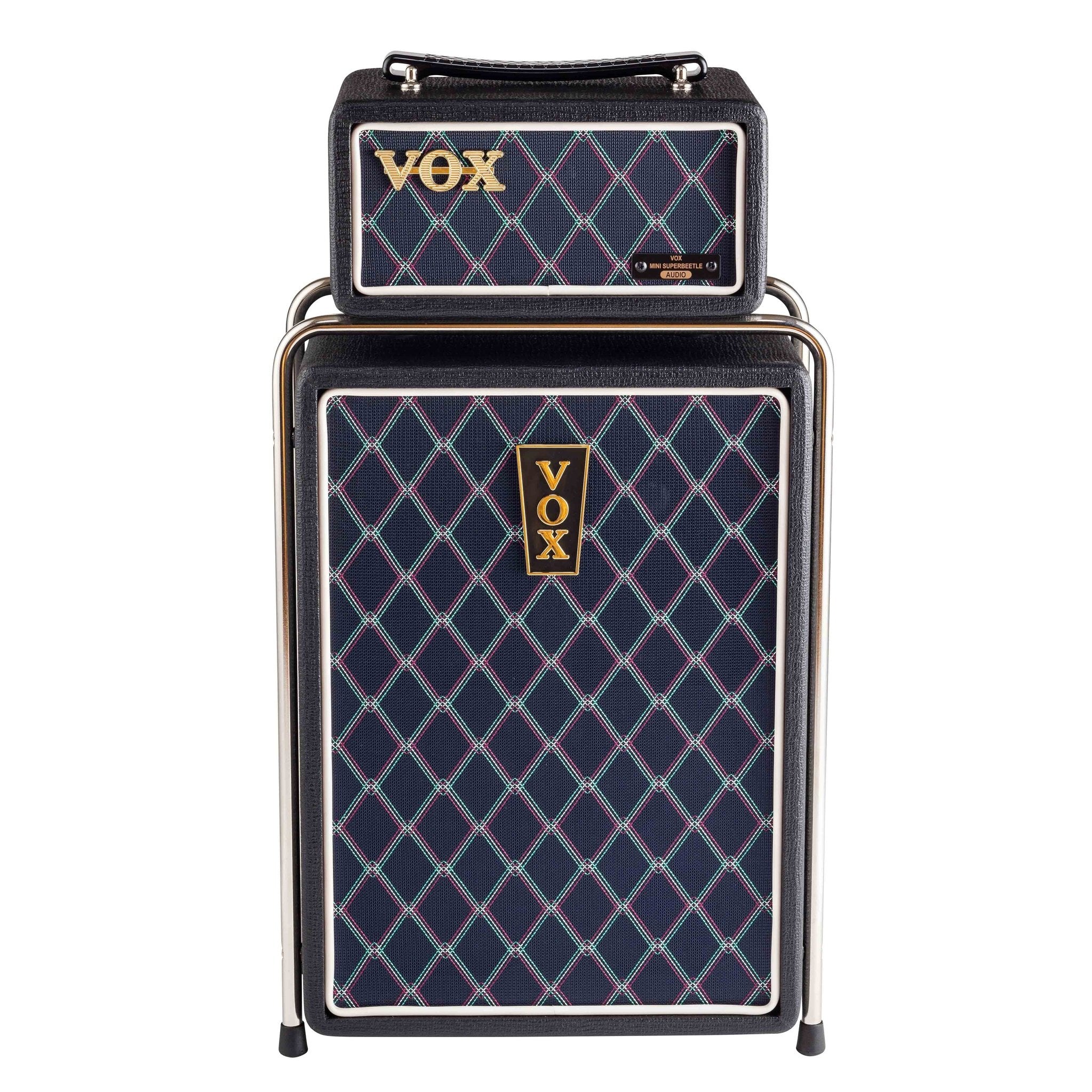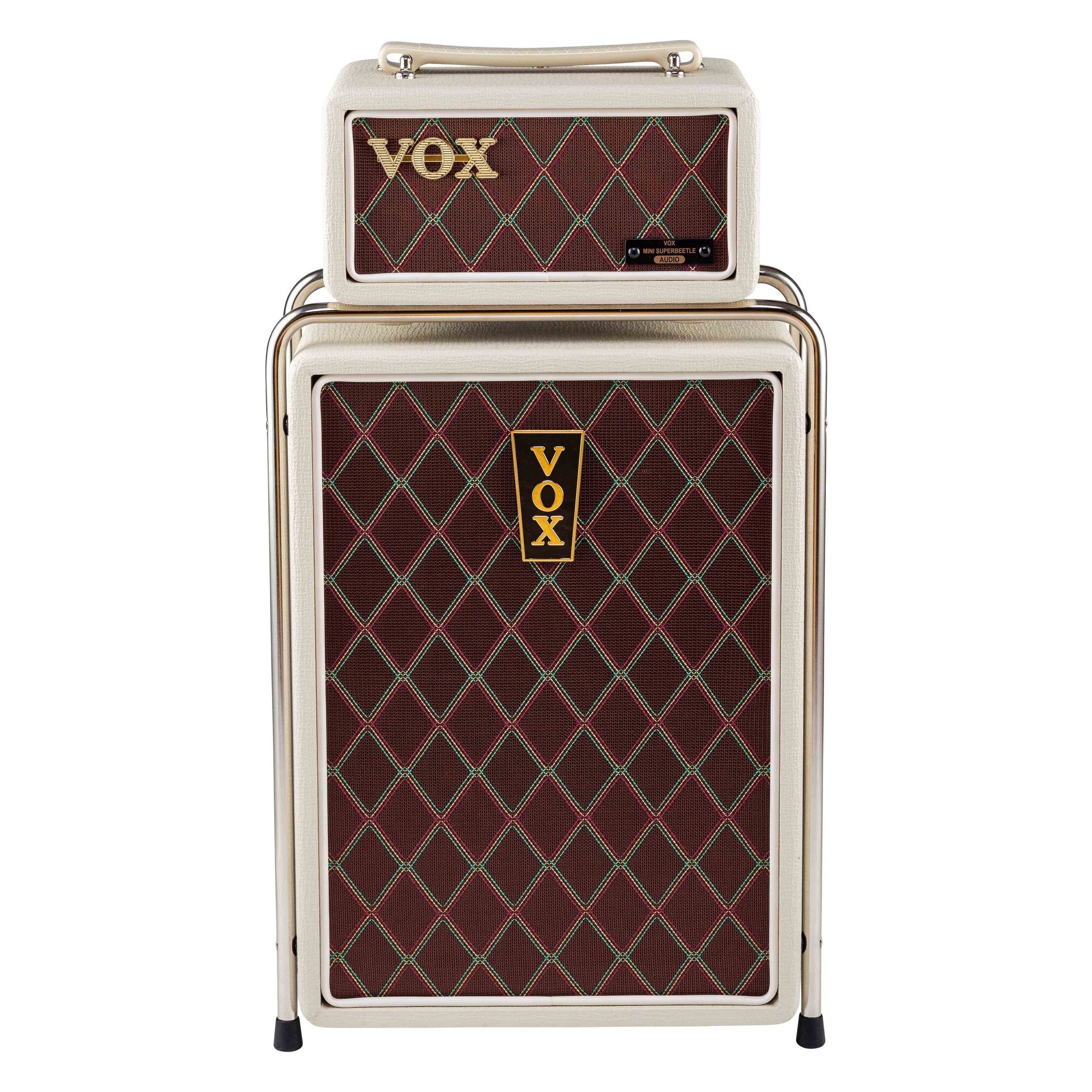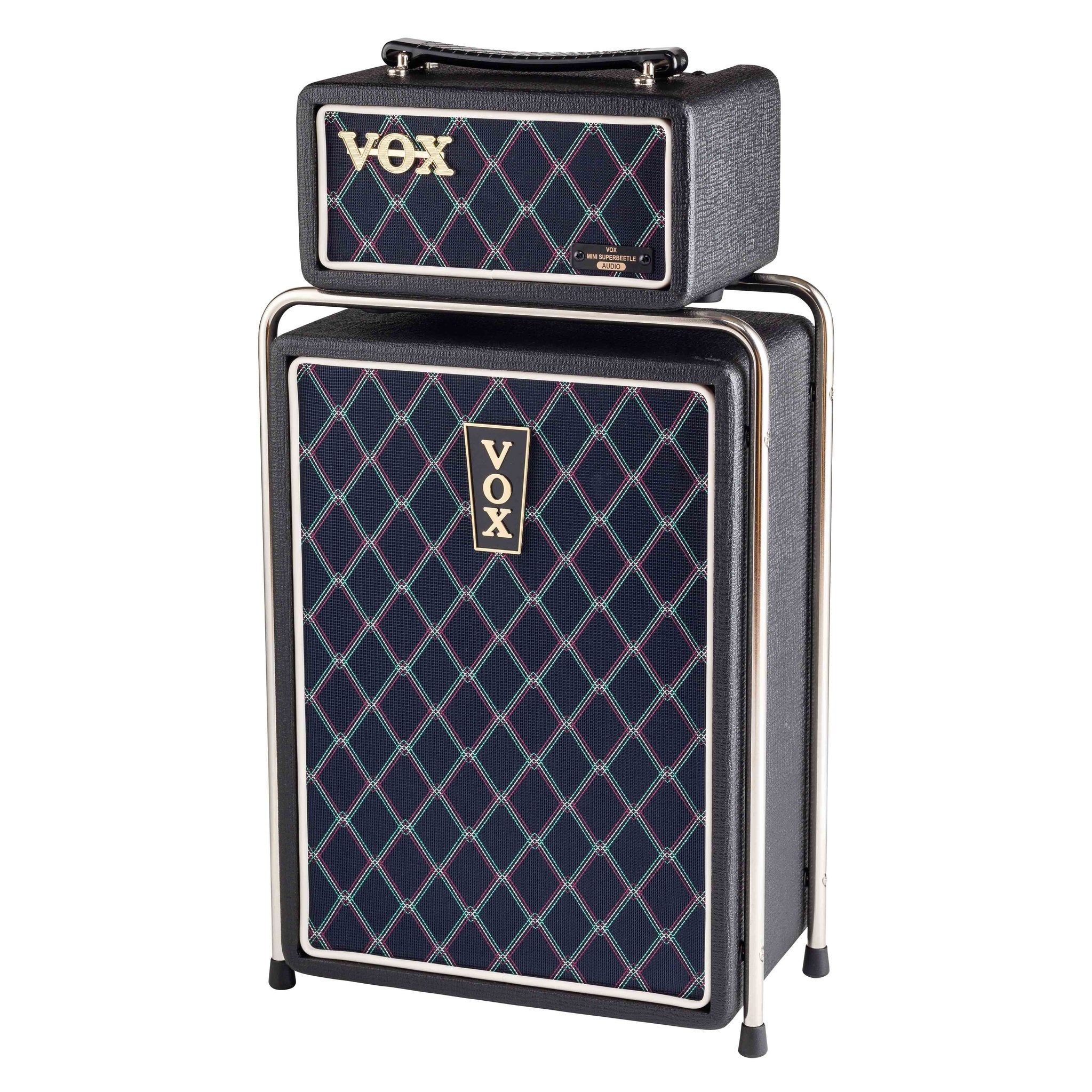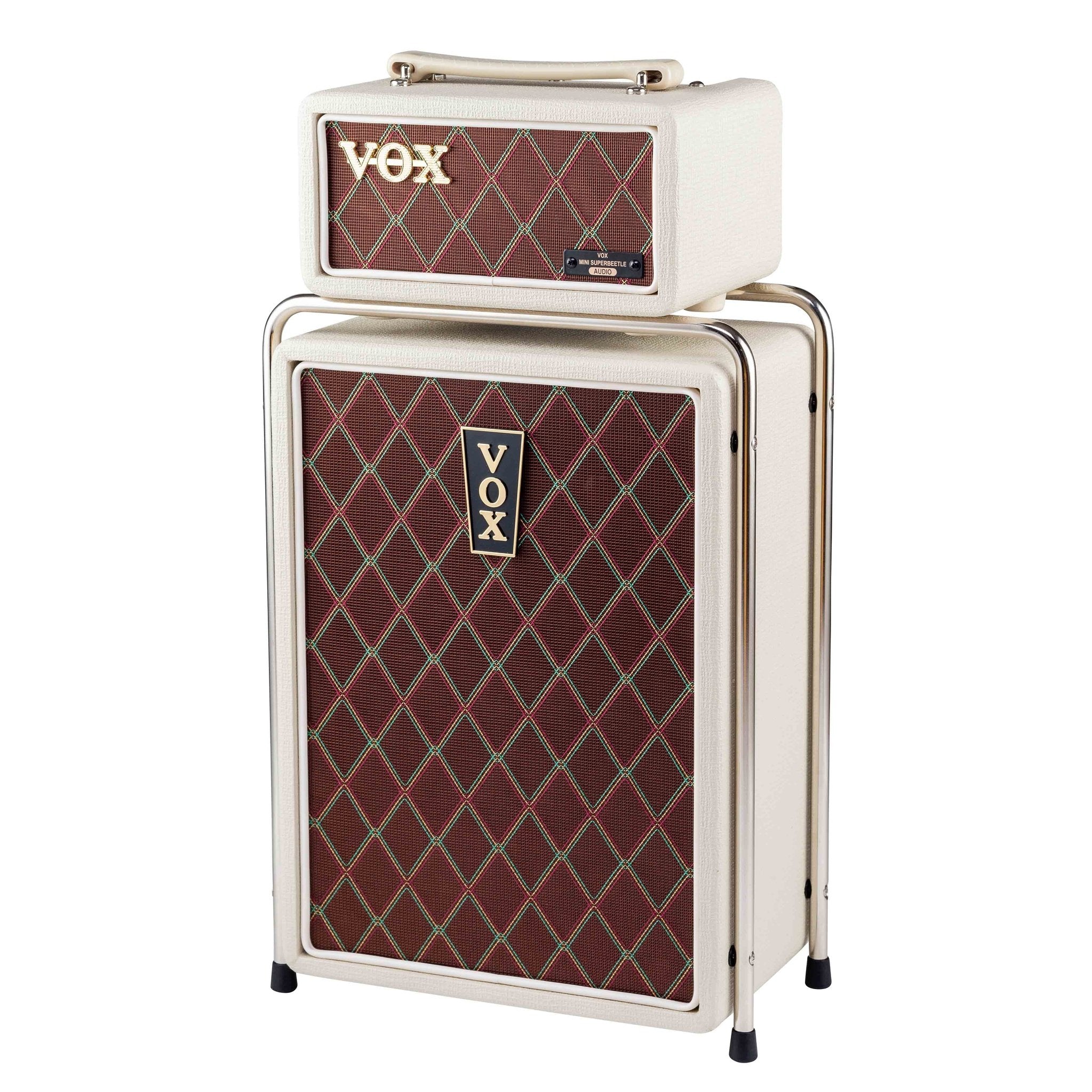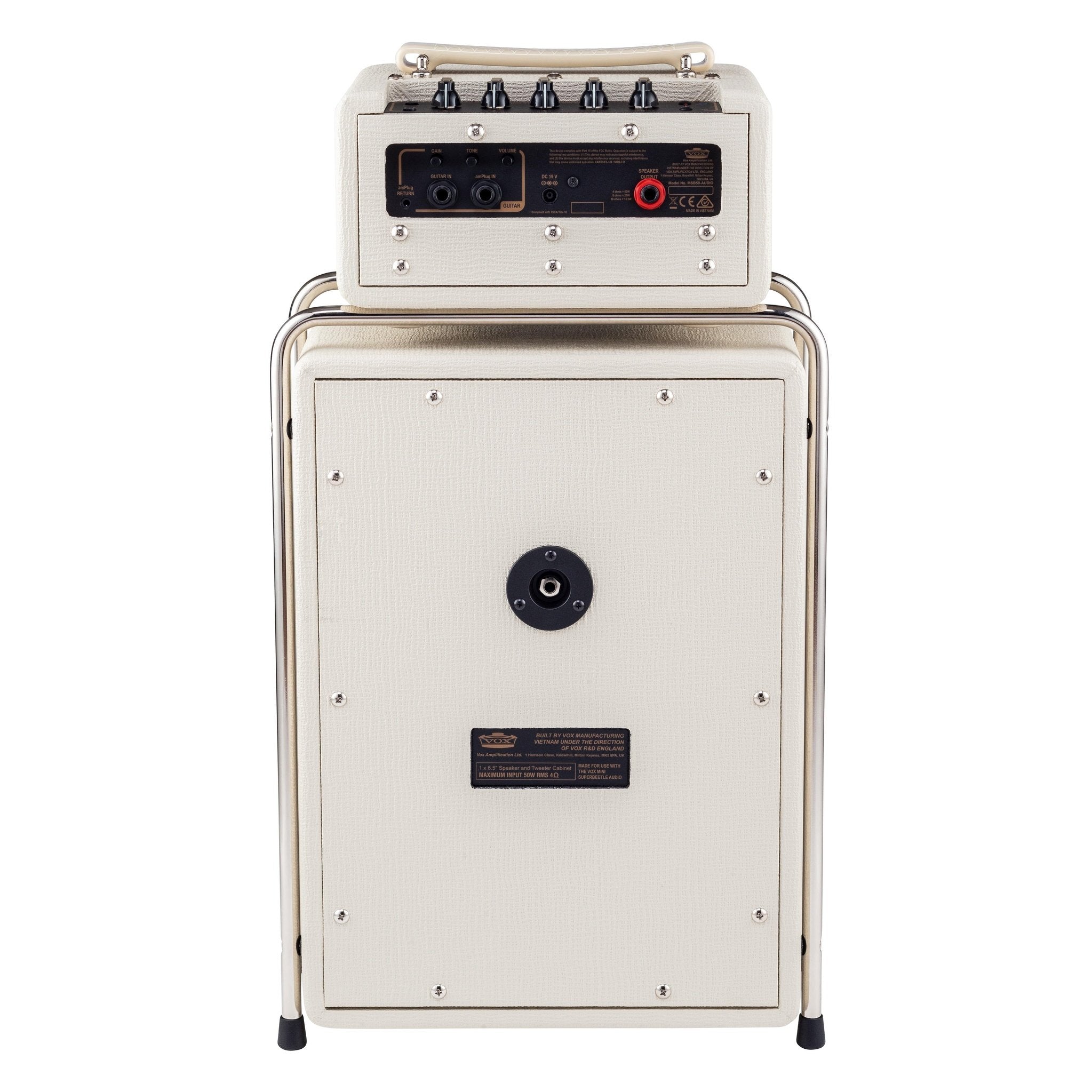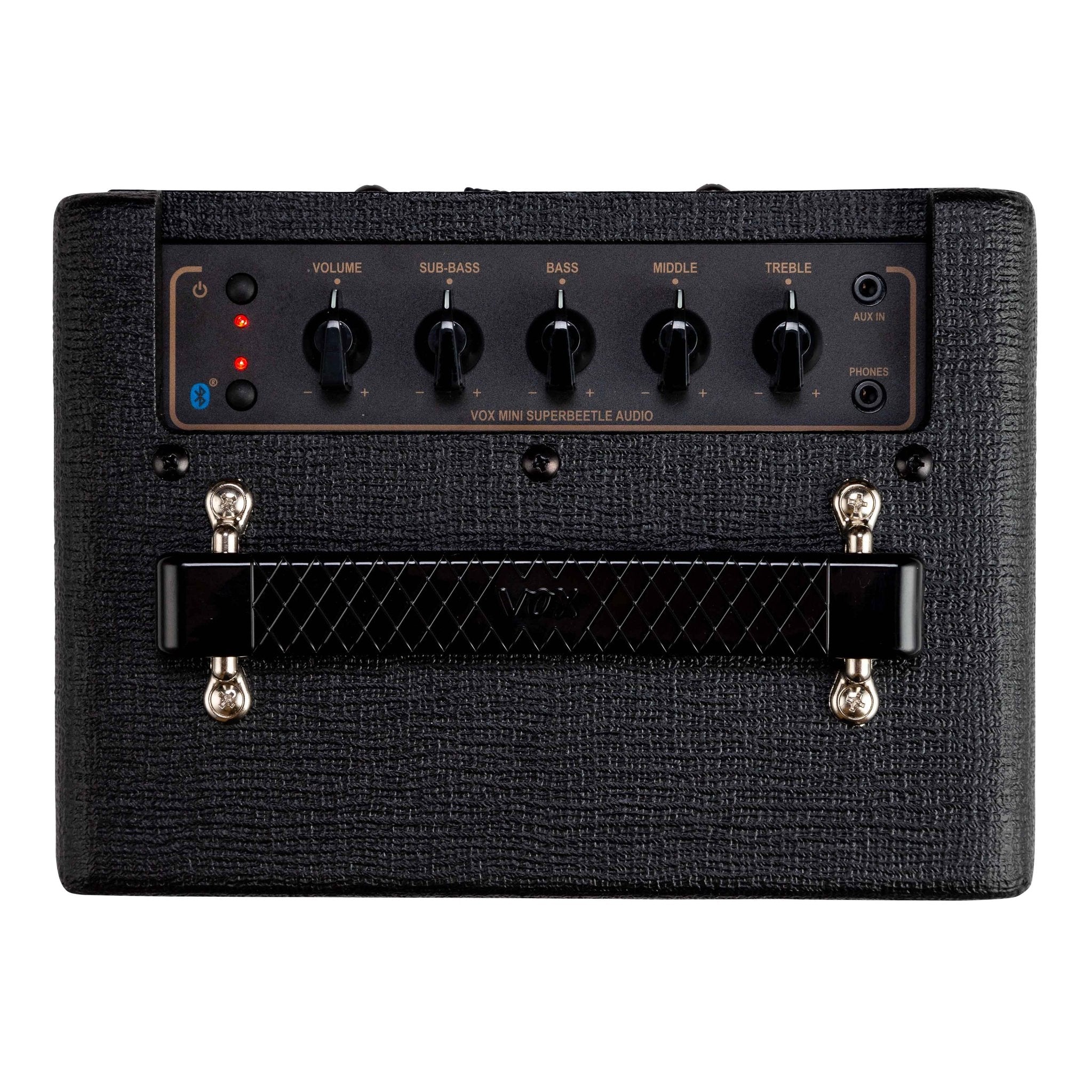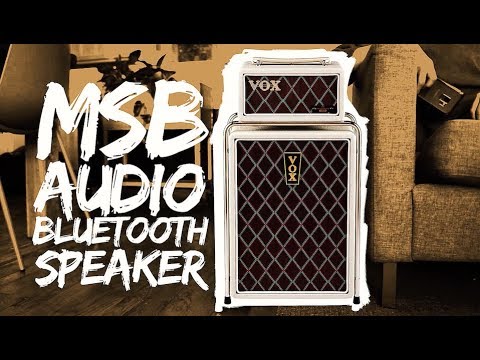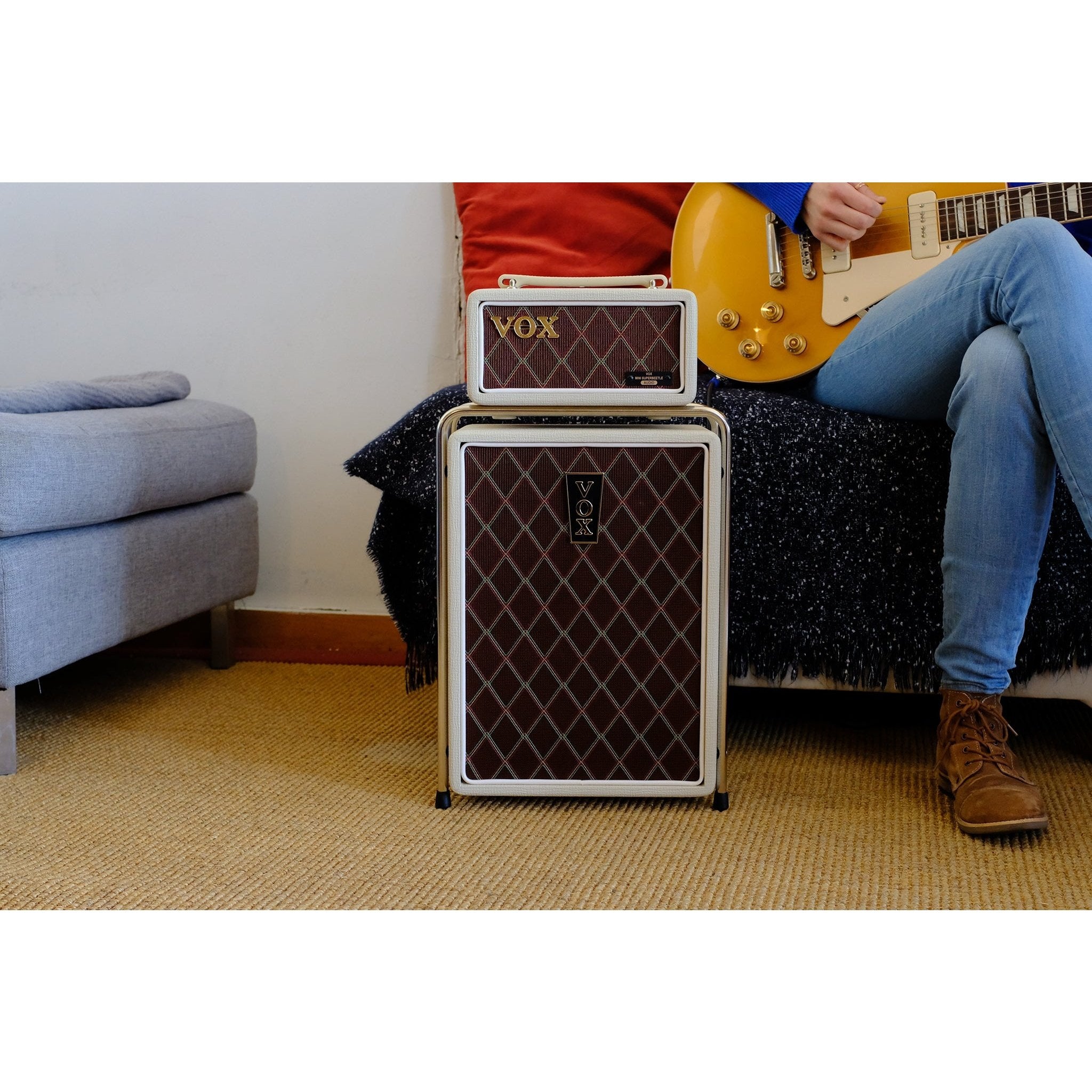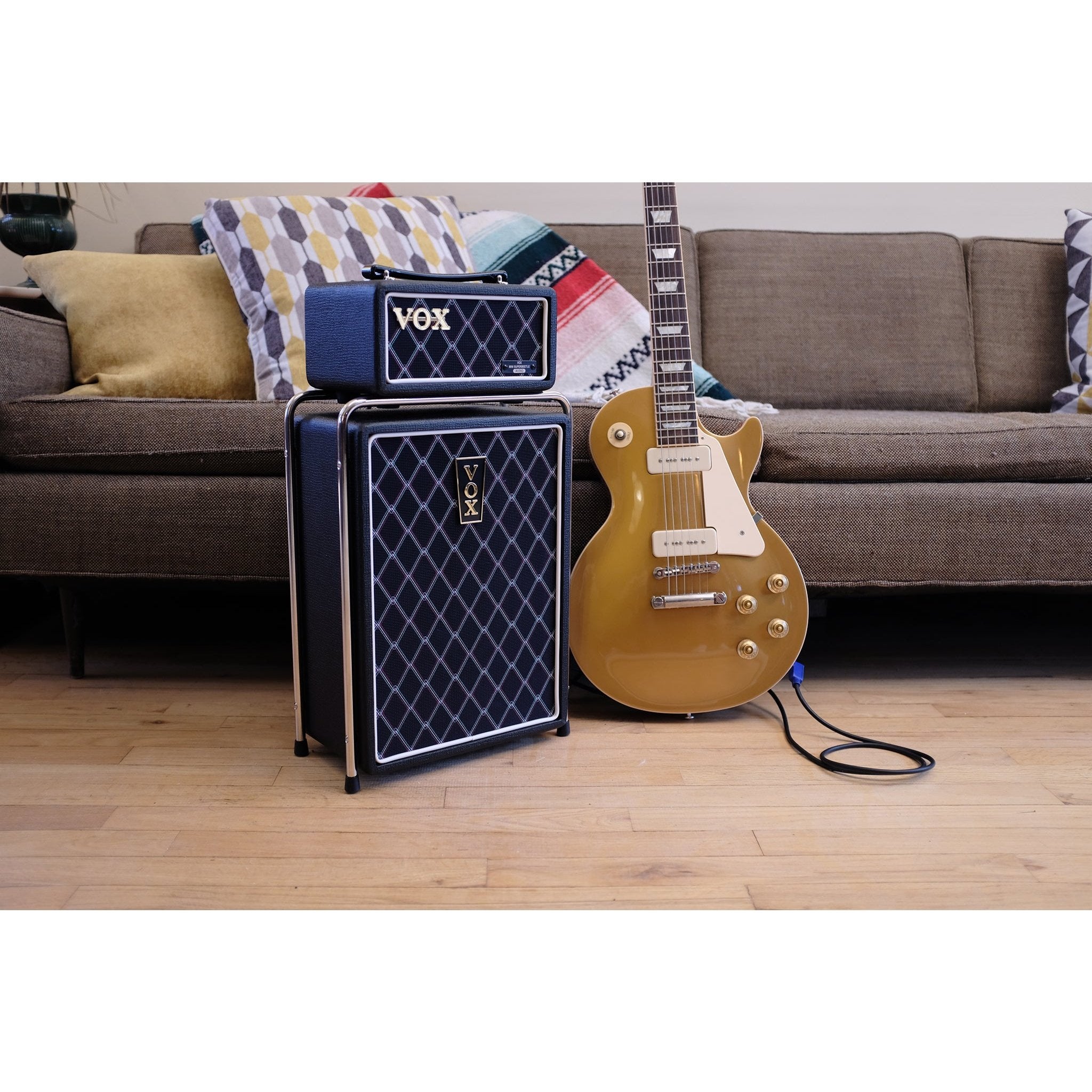 Mini SuperBeetle Audio
The cool 60's look coupled with a superb Bluetooth sound makes this a perfect slice of modern retro chic, fit for display as a speaker in your living room or as a practice amp. Bluetooth brings 21st-century technology with a vintage vibe, whilst a guitar input along with a dedicated Amplug socket turns it into an unbeatable practice amp.
Extend your warranty for free when buying direct from Vox Amps UK. Find out more.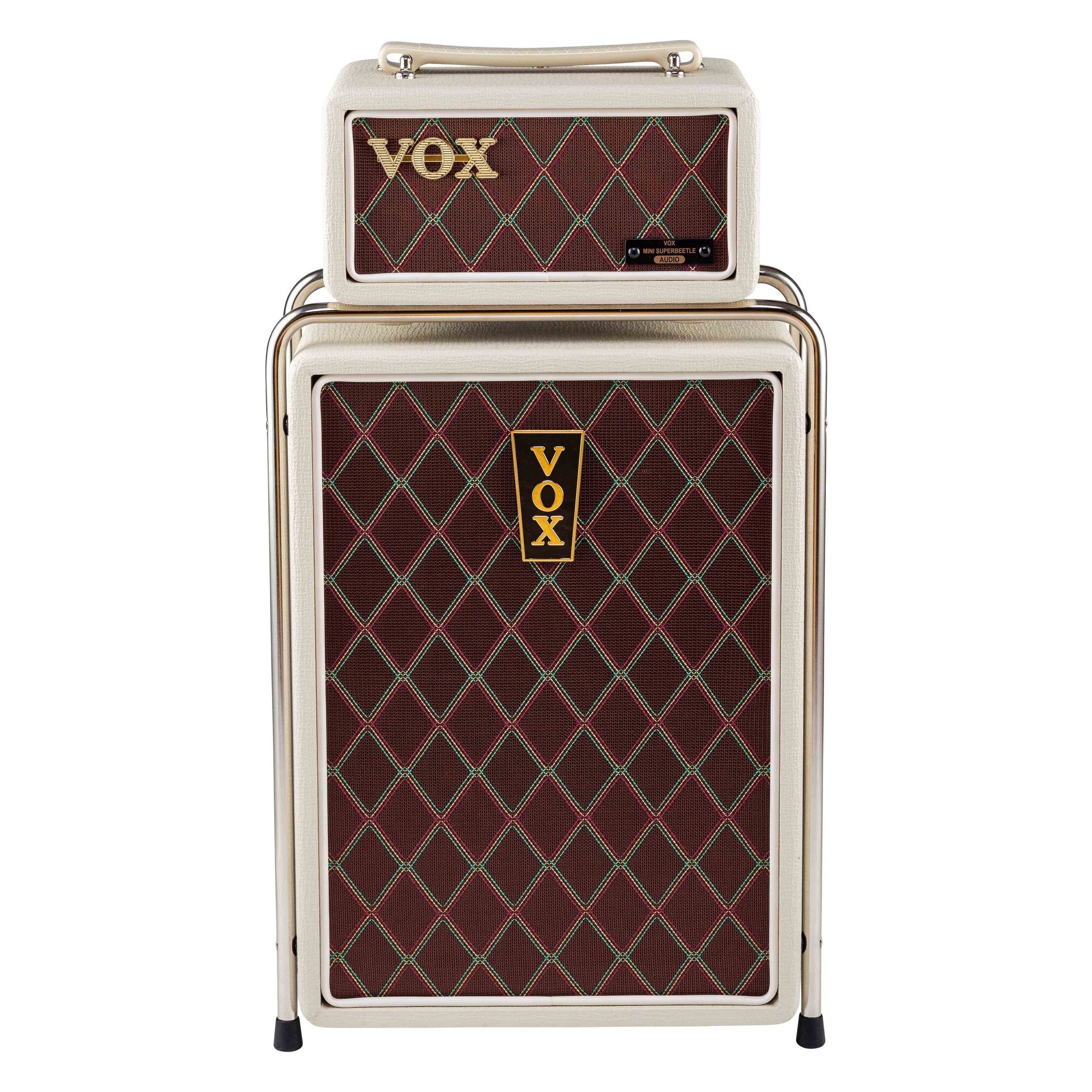 Vox Mini Super Beetle Audio
BLUETOOTH SPEAKER/GUITAR AMPLIFIER

Iconic sound for your favourite music.
With a retro design that can also be enjoyed as interior décor, the Mini Super Beetle Audio is a Bluetooth speaker that fits naturally into your living space. Its audio playback design is perfect for any genre of music, and it includes Bluetooth functionality for wireless playback of your music. Its compact speaker cabinet contains one tweeter and one woofer, delivering a powerful 50W of great sound. Whether enjoying music by yourself or at a party with friends, this speaker delivers the sound you need in a variety of situations.
An amp design that fits with your lifestyle
This is a Bluetooth speaker that is a natural fit for your living room or bedroom and can also be enjoyed as an item of interior décor. Choose either black or ivory colour variations.
50W Bluetooth audio speaker
The Mini Super Beetle Audio is equipped with one 1-inch tweeter and one 6.5-inch woofer. Its 50W output power lets you experience powerful sound that you would not imagine coming from its compact body. This speaker is designed for the best playback for a wide range of musical styles, from rock to pop to dance music.
Equipped with standard frequency controls and sub-bass, enabling all-around musical playback
The Mini Super Beetle Audio provides the standard controls for TREBLE, MIDDLE, and BASS, as well as a SUB-BASS to support the sub frequencies in dance music and electronic music.
AUX IN jack
Plugging into the AUX jack allows you to play back even from an audio device that does not support Bluetooth.
Equipped with a guitar input and an AC30 modelling circuit that covers guitar sounds from clean to crunch
The Mini Super Beetle Audio supports not only audio playback but also guitar input. It provides an internal circuit that models the sound of the AC series. Use the three controls GAIN, TONE, and VOLUME to enjoy a range of guitar tones from clean to crunch.
Also equipped with an amPlug input
The Mini Super Beetle Audio is also equipped with an amPlug IN jack. You can connect your favourite amPlug to further expand your range of guitar sounds.
Video
OUTPUT POWER

Max. 50 Watts RMS (4 Ohms), monaural output

---

CONTROLS

Audio: VOLUME, SUB-BASS, BASS, MID, TREBLE

Guitar: GAIN, TONE, VOLUME

---

INPUT/OUTPUT

Audio: Bluetooth, AUX In jack

Guitar: GUITAR IN jack, amPlug IN jack, amPlug RETURN jack

Common: SPEAKERS OUT jack, PHONES jack, DC 19 V jack.

---

SPEAKER CABINET

Speaker: 1 x 1″ tweeter, 1 x 6.5″ woofer

Max input: 50 Watts RMS (4 Ohms)

Input: 1/4″ Speaker Input jack

---

POWER SUPPLY

AC adapter (DC 19V)

---

DIMENSIONS (W X D X H)

323 mm x 180 mm x 596 mm (12.72″ x 7.09″ x 23.46″)

---

DIMENSIONS (W X D X H)

323 mm x 180 mm x 596 mm (12.72″ x 7.09″ x 23.46″)

---

WEIGHT

9.1 kg / 20.06 lbs.

---

INCLUDED ITEMS

AC Adapter (DC 19V), power cable, speaker cable, stereo mini cable, 4 x cushions.

Specifications and features are subject to change without notice.
All new products are sold with a 2-year manufacturer warranty which is upgraded to 3 years when bought direct from Vox Amps UK. Certified Refurbished products also come with a one year warranty. 
We offer a 30-day returns period on all products purchased directly from Vox Amps UK.