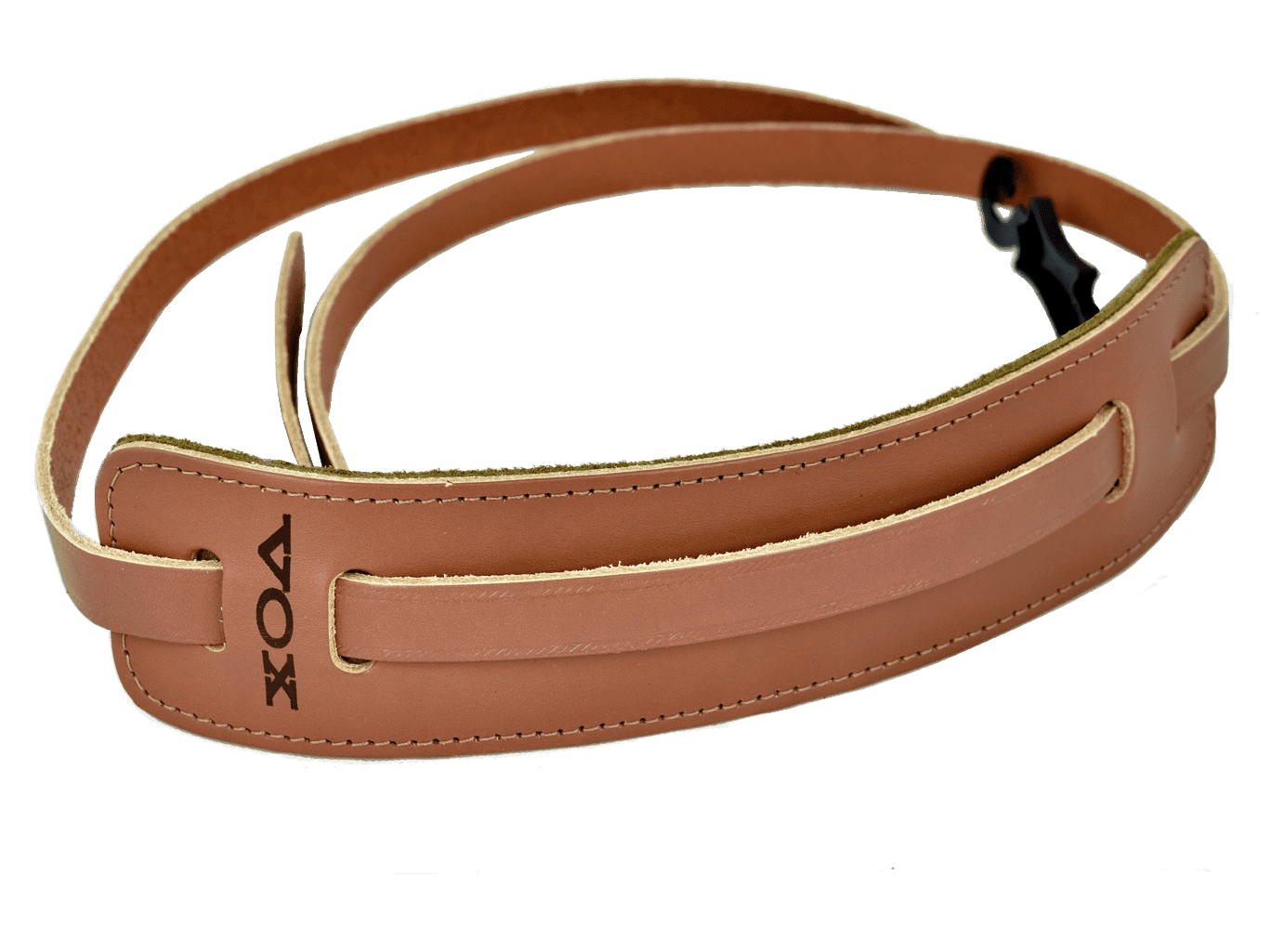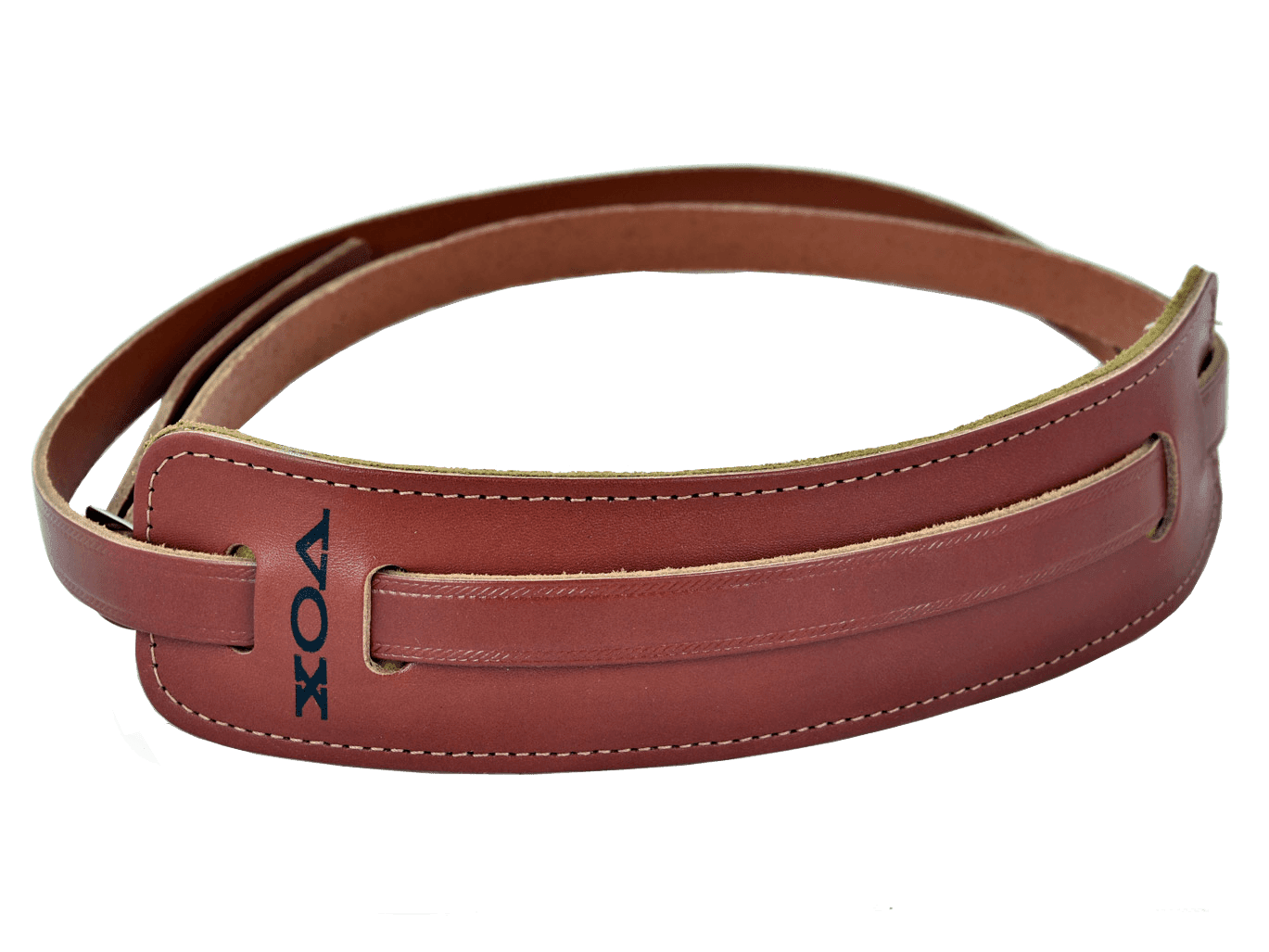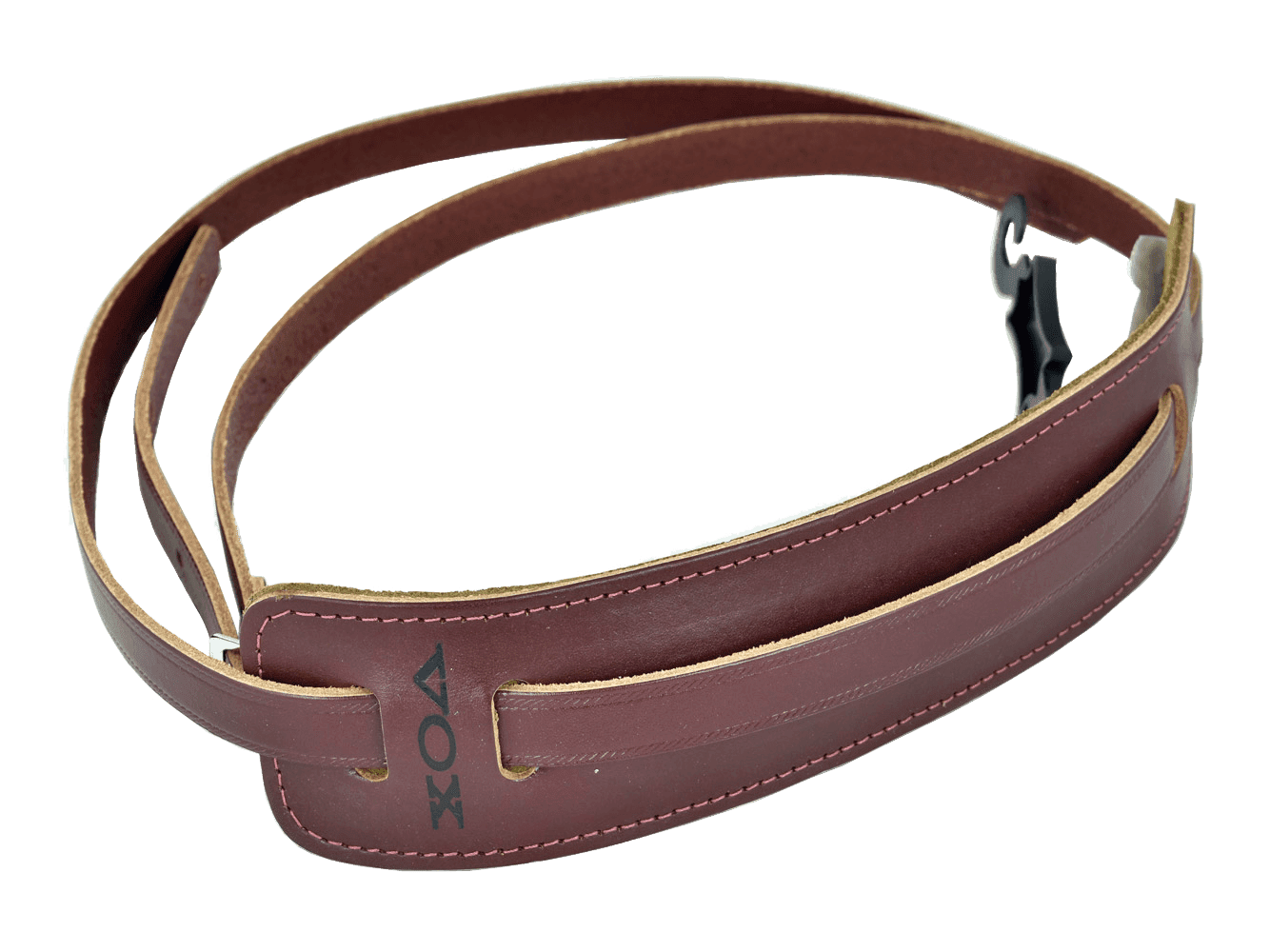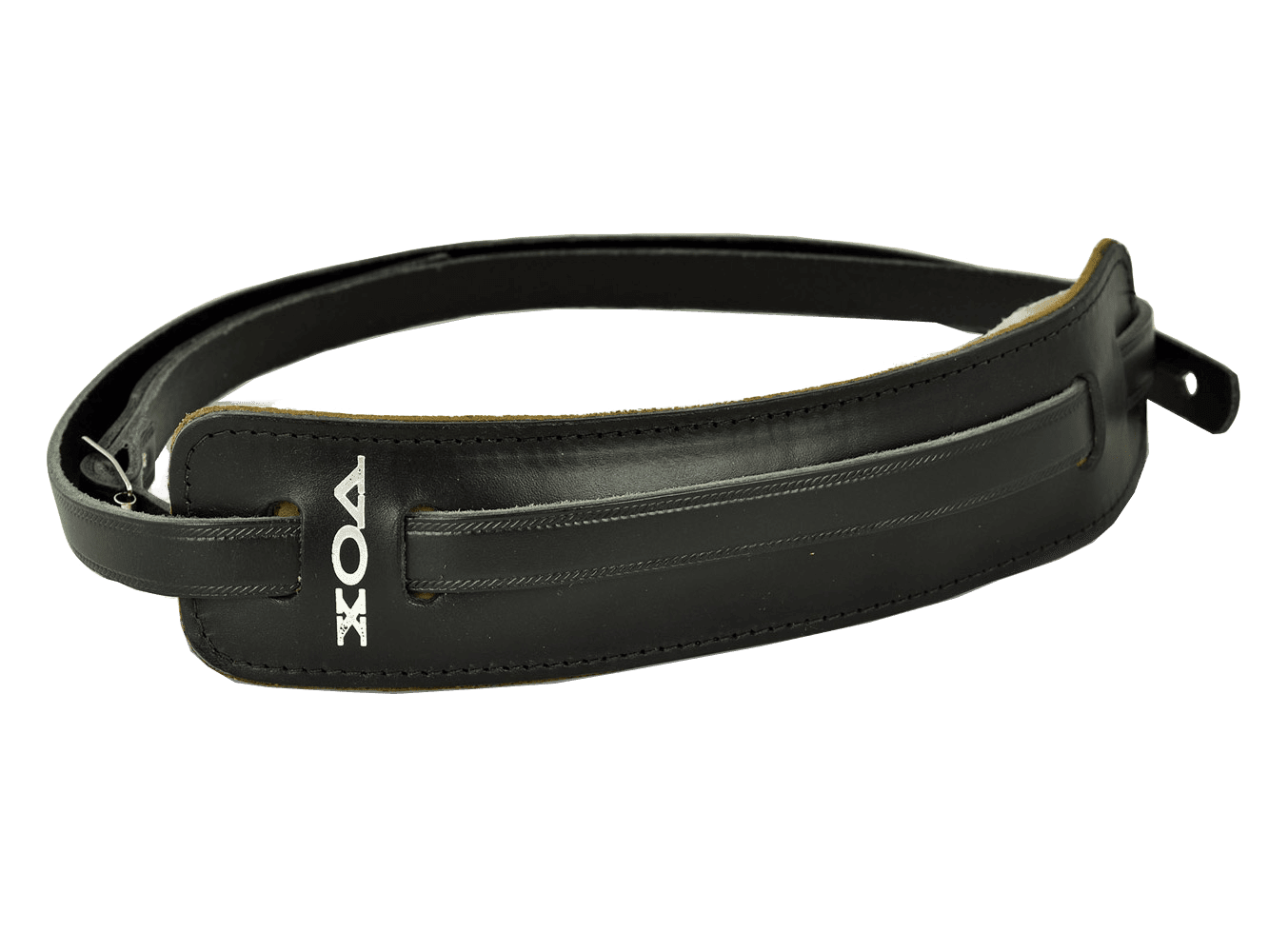 MM25 Leather Guitar Strap
Experience the fusion of classic style and contemporary comfort with the Vox MM25 Guitar Strap, masterfully crafted by Levy's Leathers. This strap is a tribute to the golden era of music, designed to elevate your performance with its vintage charm and superior quality.
Extend your warranty for free when buying direct from Vox Amps UK. Find out more.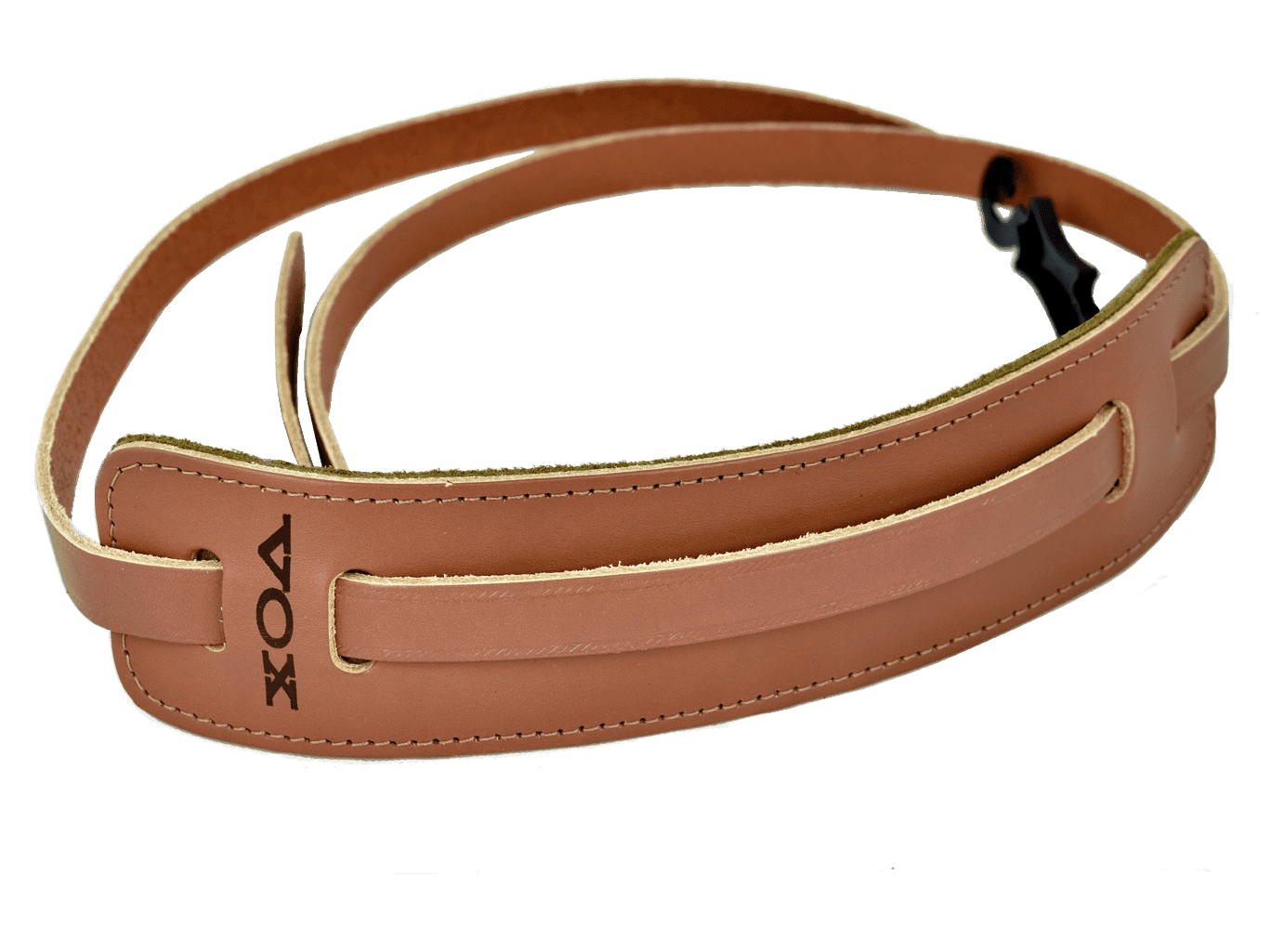 Genuine leather craftsmanship
Embrace the luxurious feel of genuine leather, a material renowned for its durability and elegance. This strap ages gracefully, acquiring a unique character over time.
Iconic Vox branding
The iconic Vox logo proudly adorns the comfortable shoulder pad, a symbol of quality and prestige, setting the tone for your performance.
Adjustable chrome buckle
Customise your fit with an adjustable chrome buckle, ensuring the perfect length for your playing style. The strap is adjustable from 49" to 55", catering to a range of sizes and preferences.
Comfortable shoulder pad:
The MM25 features a 50's style shoulder pad, designed for comfort during extended play. This pad reduces strain, allowing you to focus on your music.
Elegant width
With a width of 5/8", this strap is sleek and unobtrusive, providing support without compromising your guitar's aesthetic.
Suitable for all
Whether you play an electric or an acoustic guitar, the MM25 strap is the perfect companion, enhancing your instrument's look while offering reliable support.
Levy's Leathers – A Legacy of Excellence:
Proudly manufactured in Canada, every Levy's strap is a testament to the brand's commitment to quality. With a legacy dating back to 1873, Levy's craftsmen have honed their skills to deliver straps that are not only durable but also fashionably versatile.
Manufactured in Canada for Vox by Levy's Leathers.

Adjustable from 49" to 55" with comfortable 50's style shoulder pad and metal buckle

Width: 5/8"
All new products are sold with a 2-year manufacturer warranty which is upgraded to 3 years when bought direct from Vox Amps UK. Certified Refurbished products also come with a one year warranty. 
We offer a 30-day returns period on all products purchased directly from Vox Amps UK.