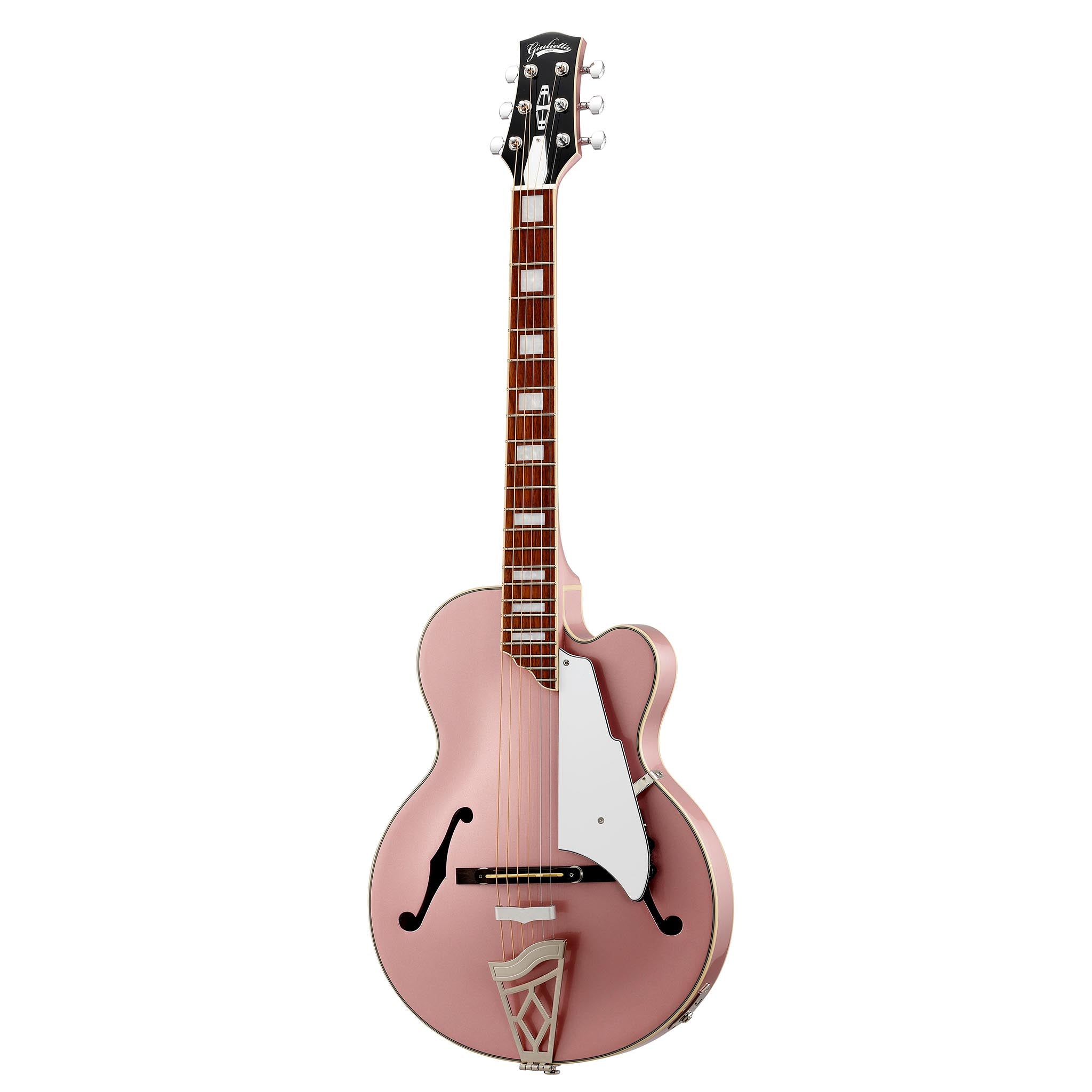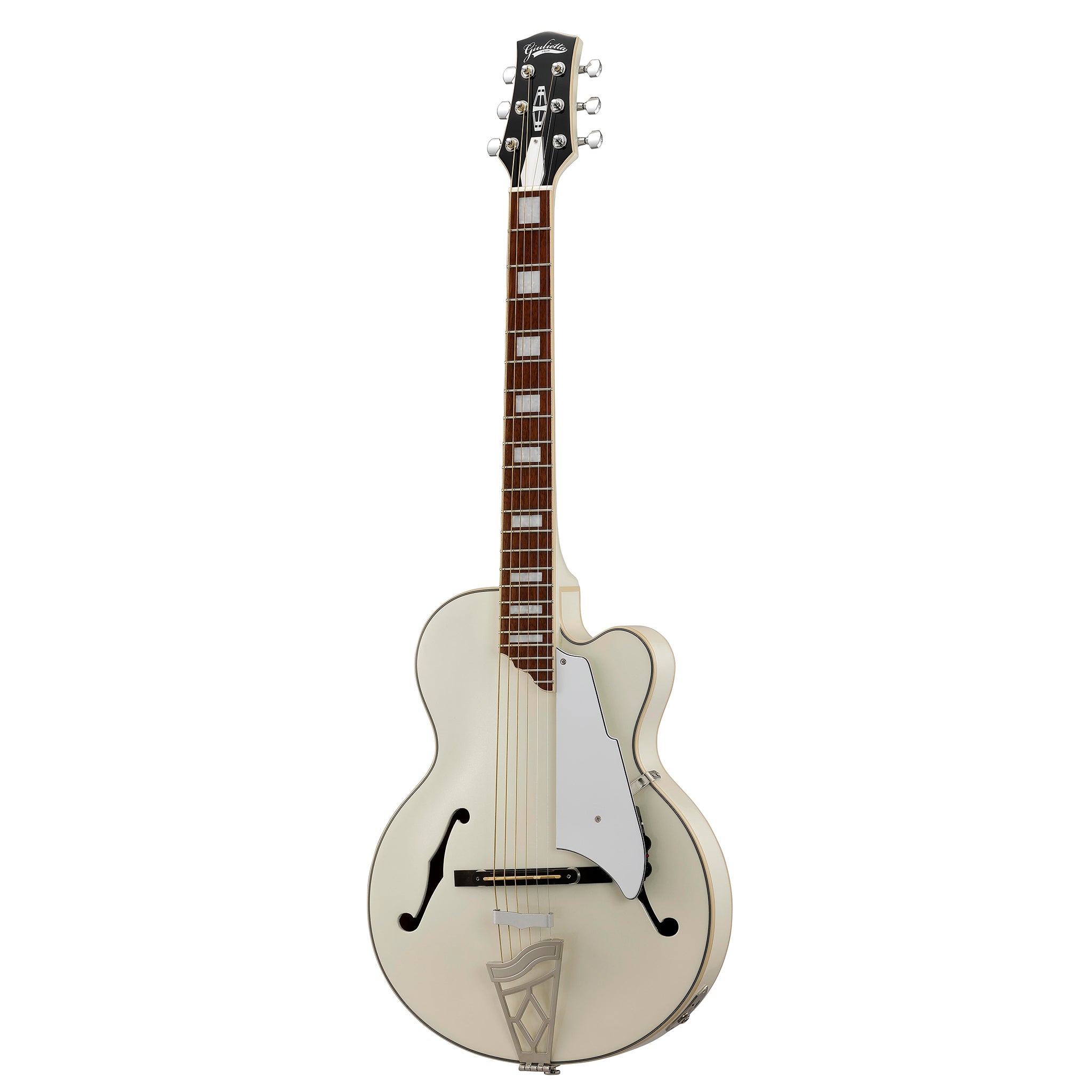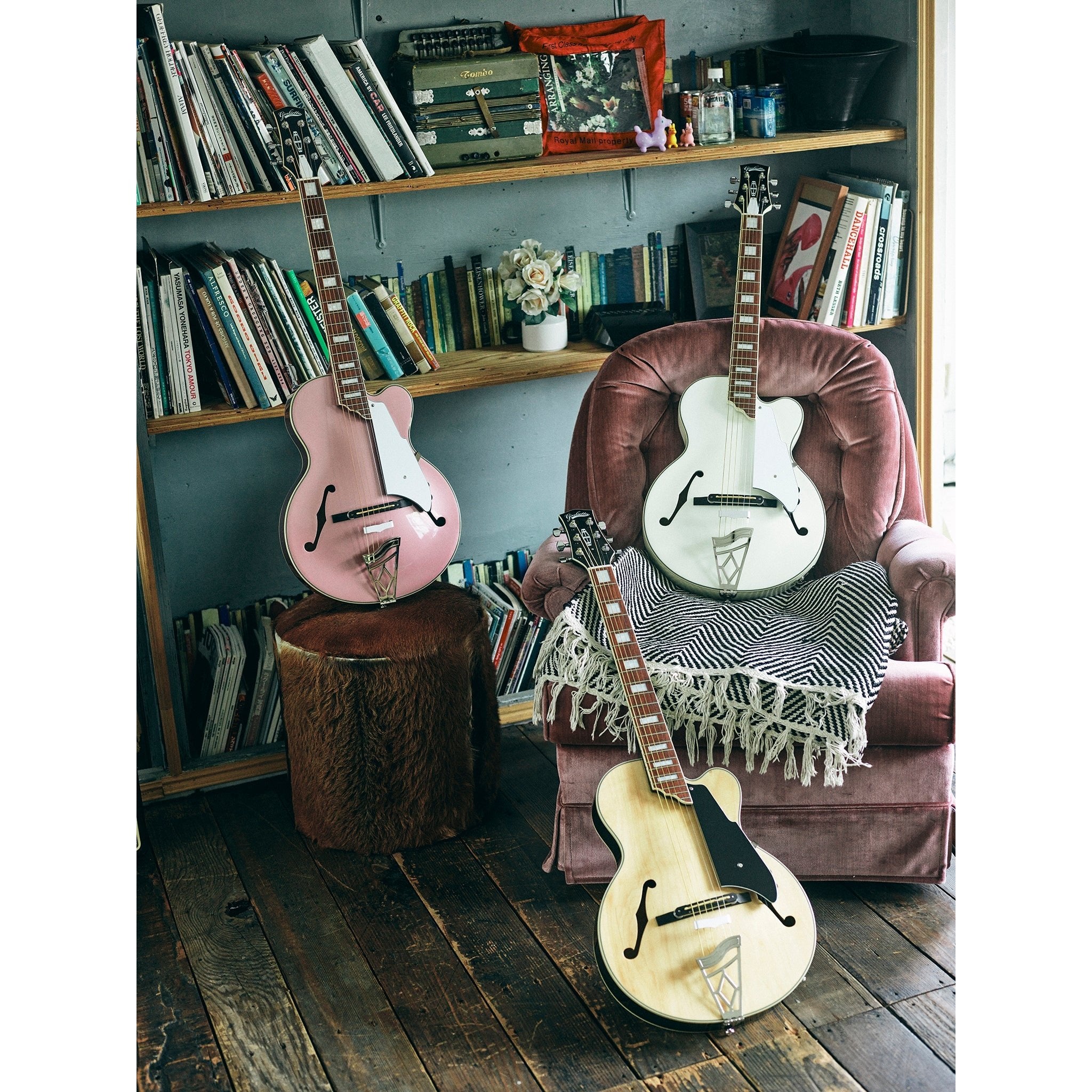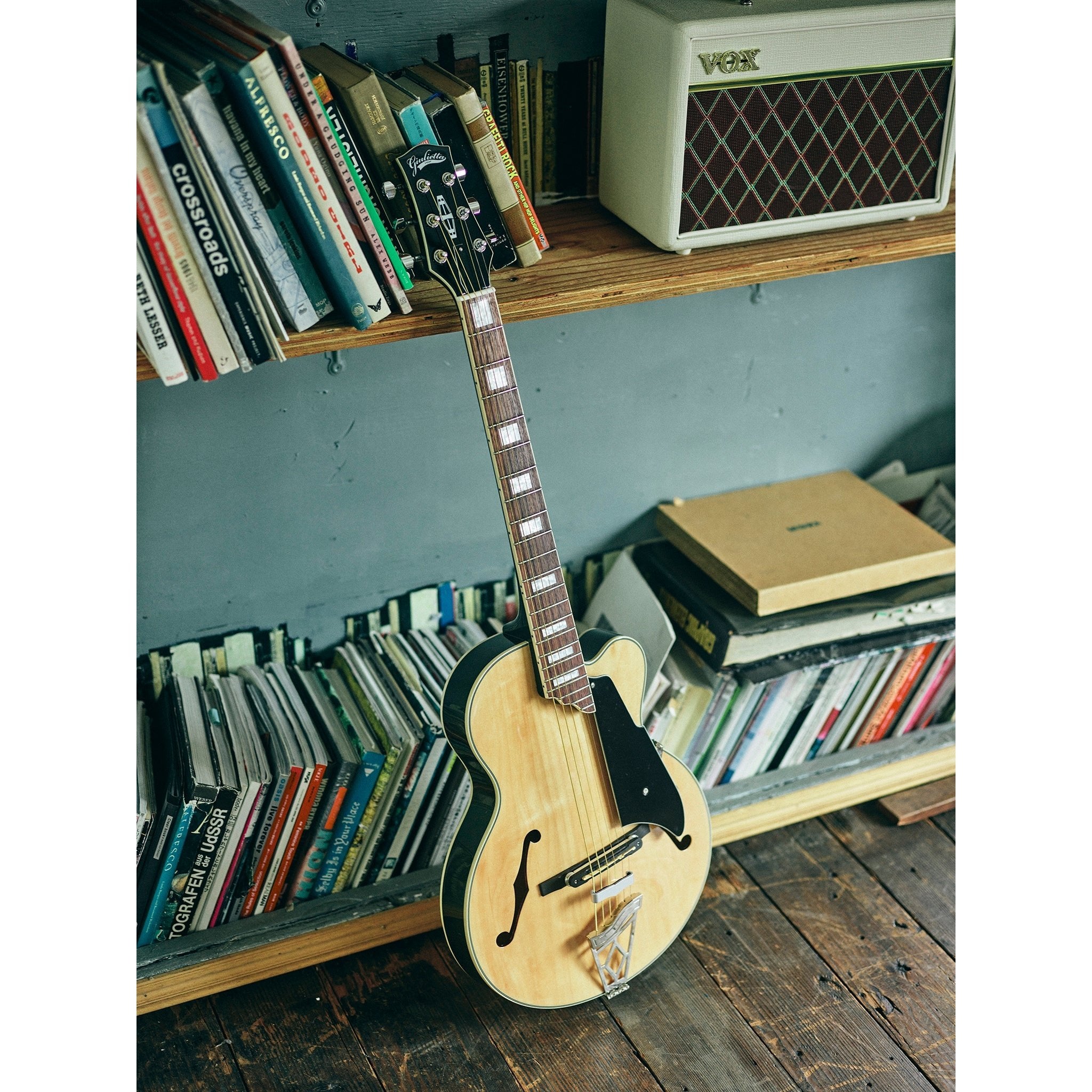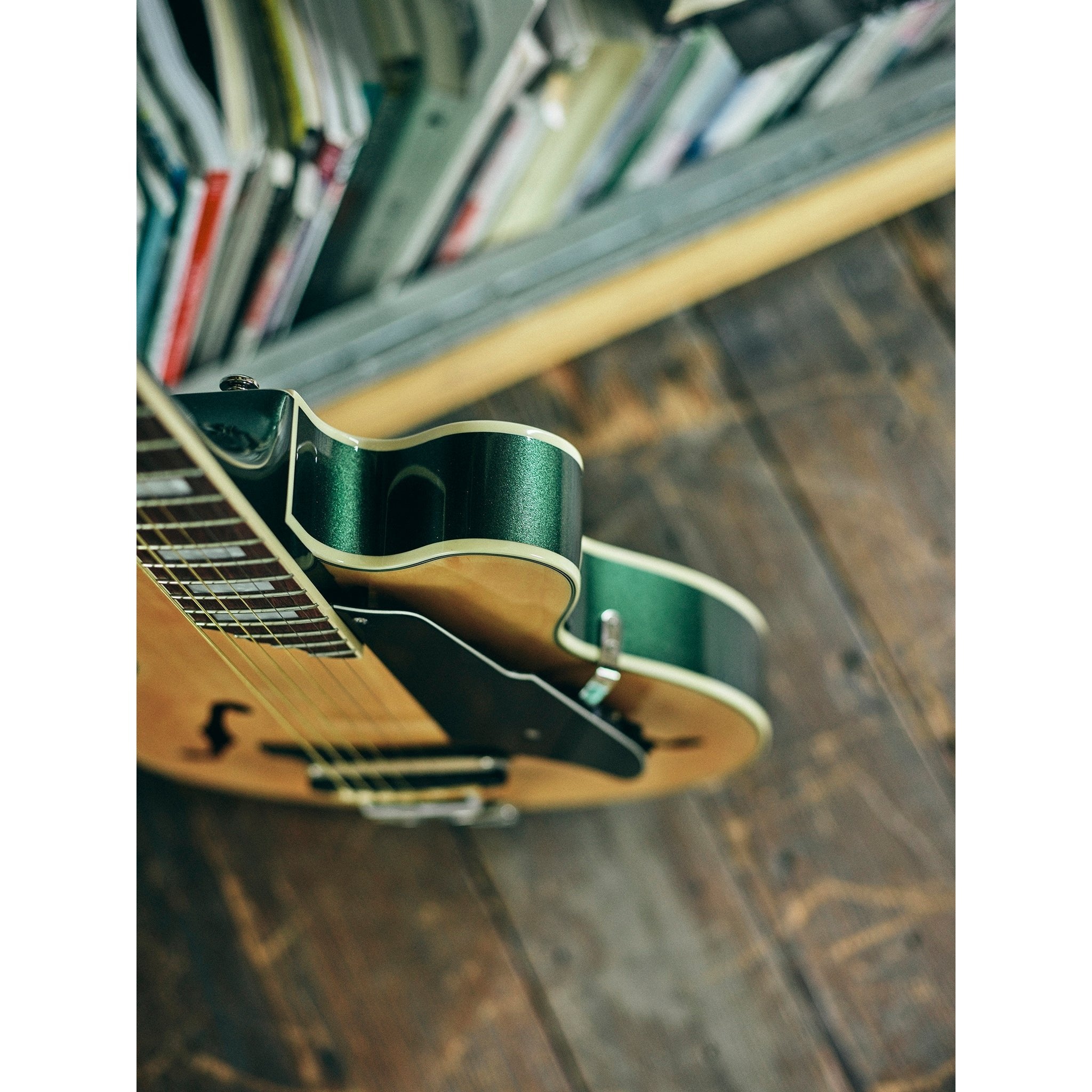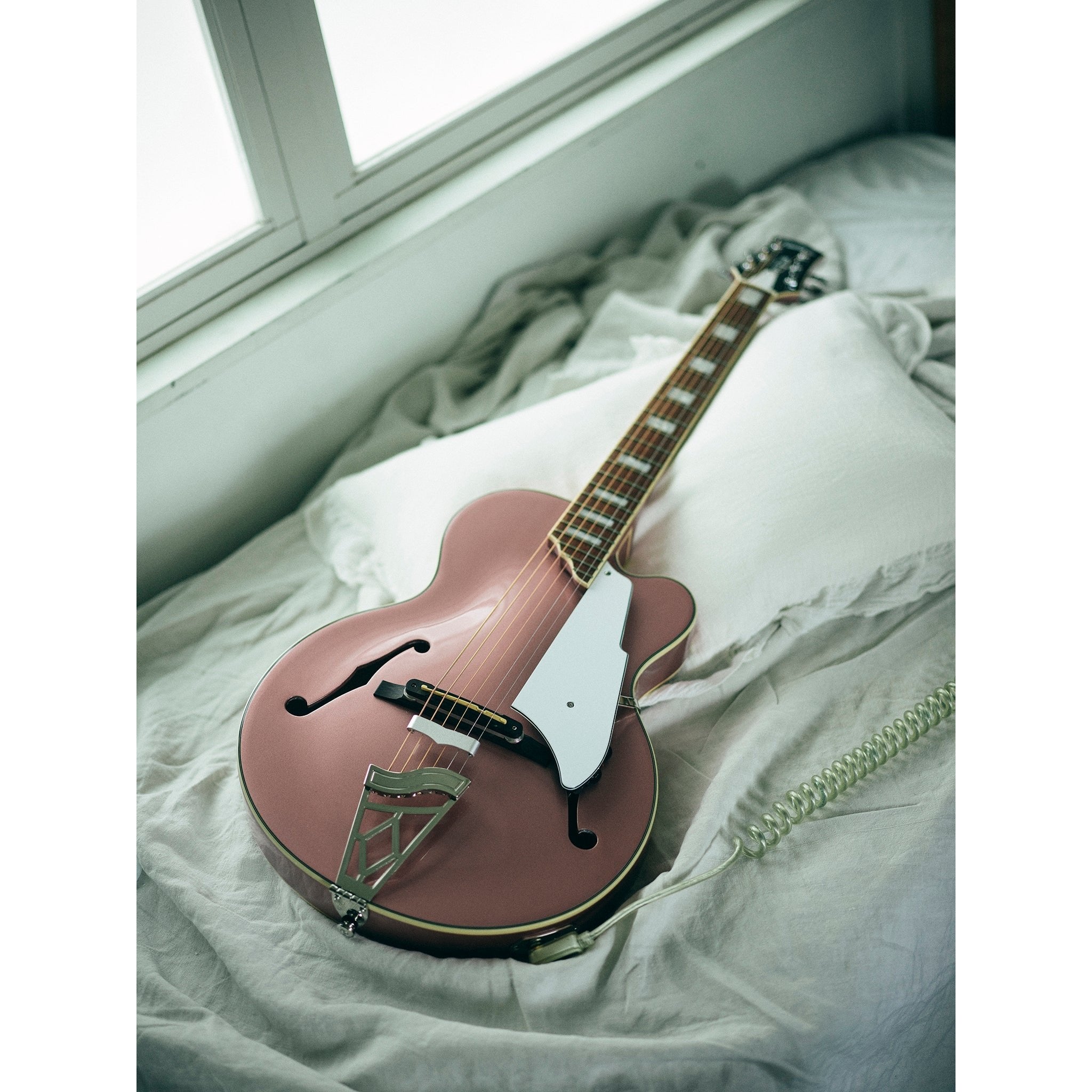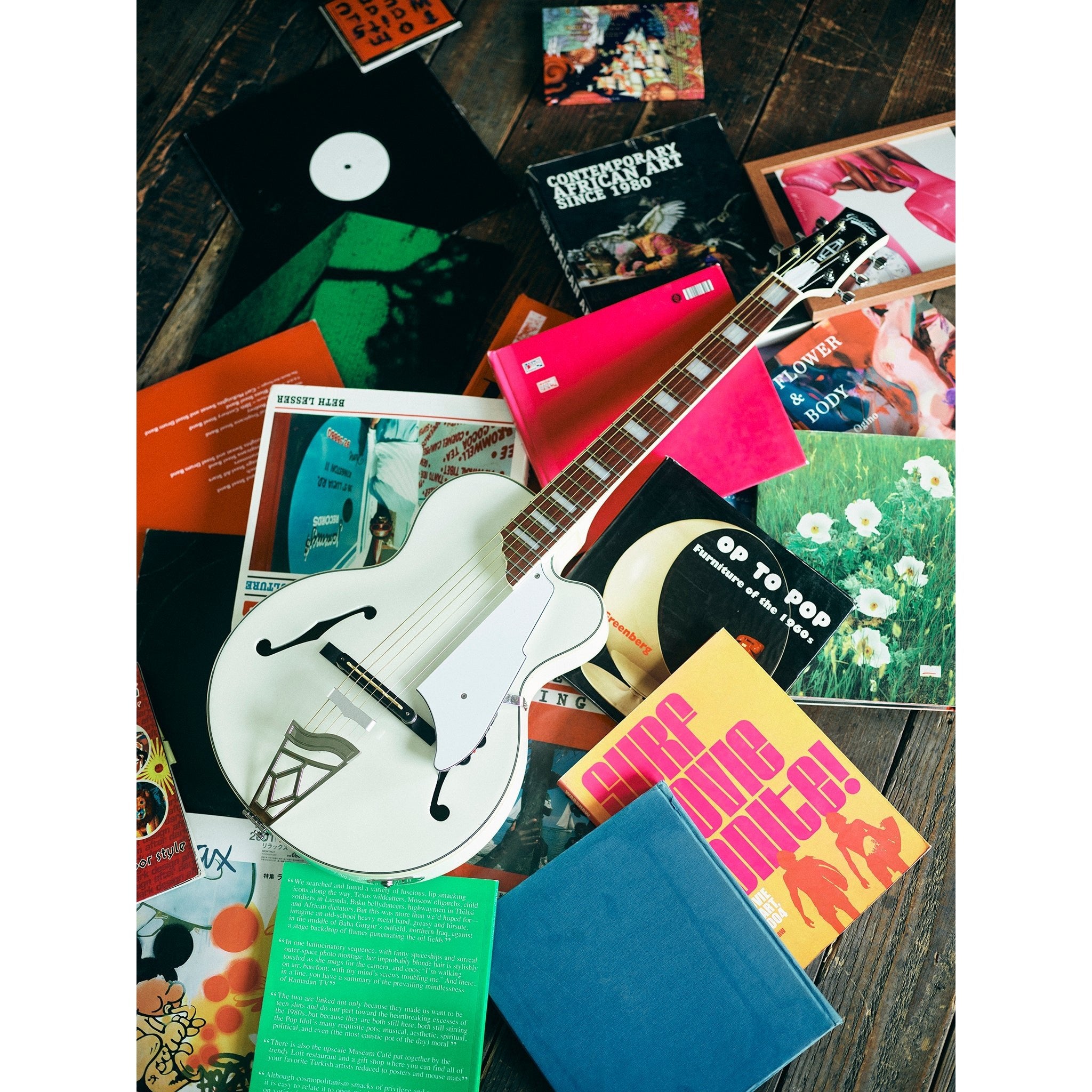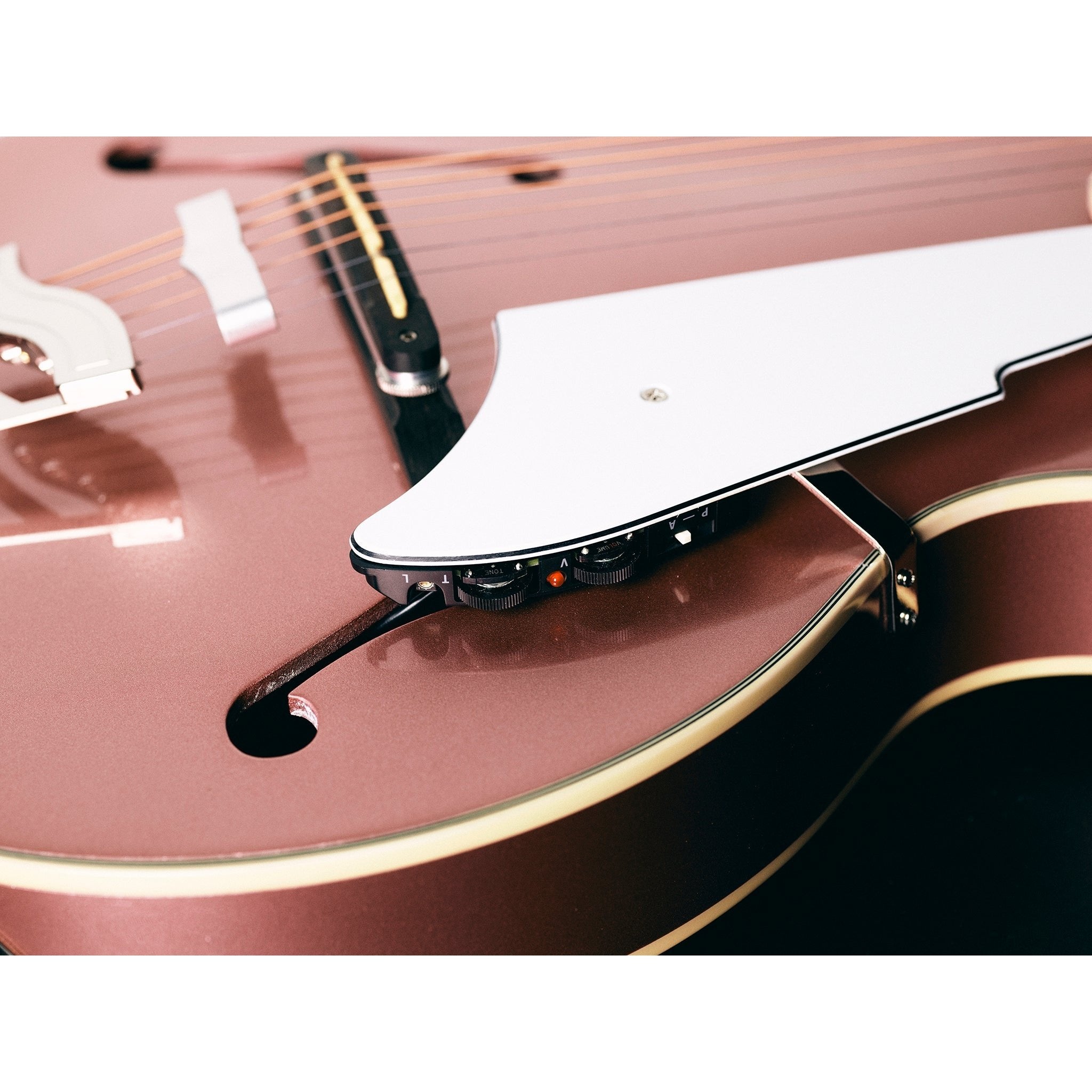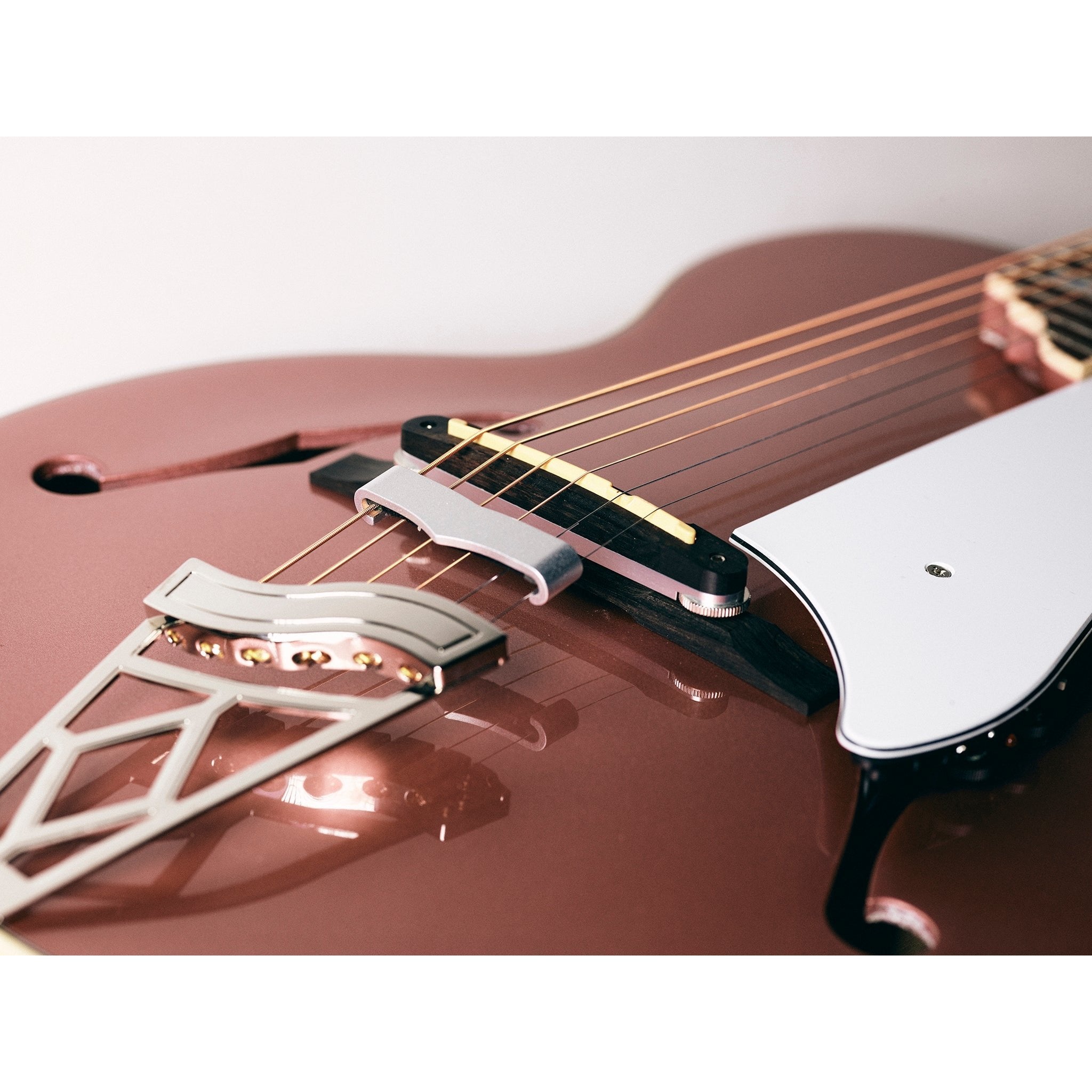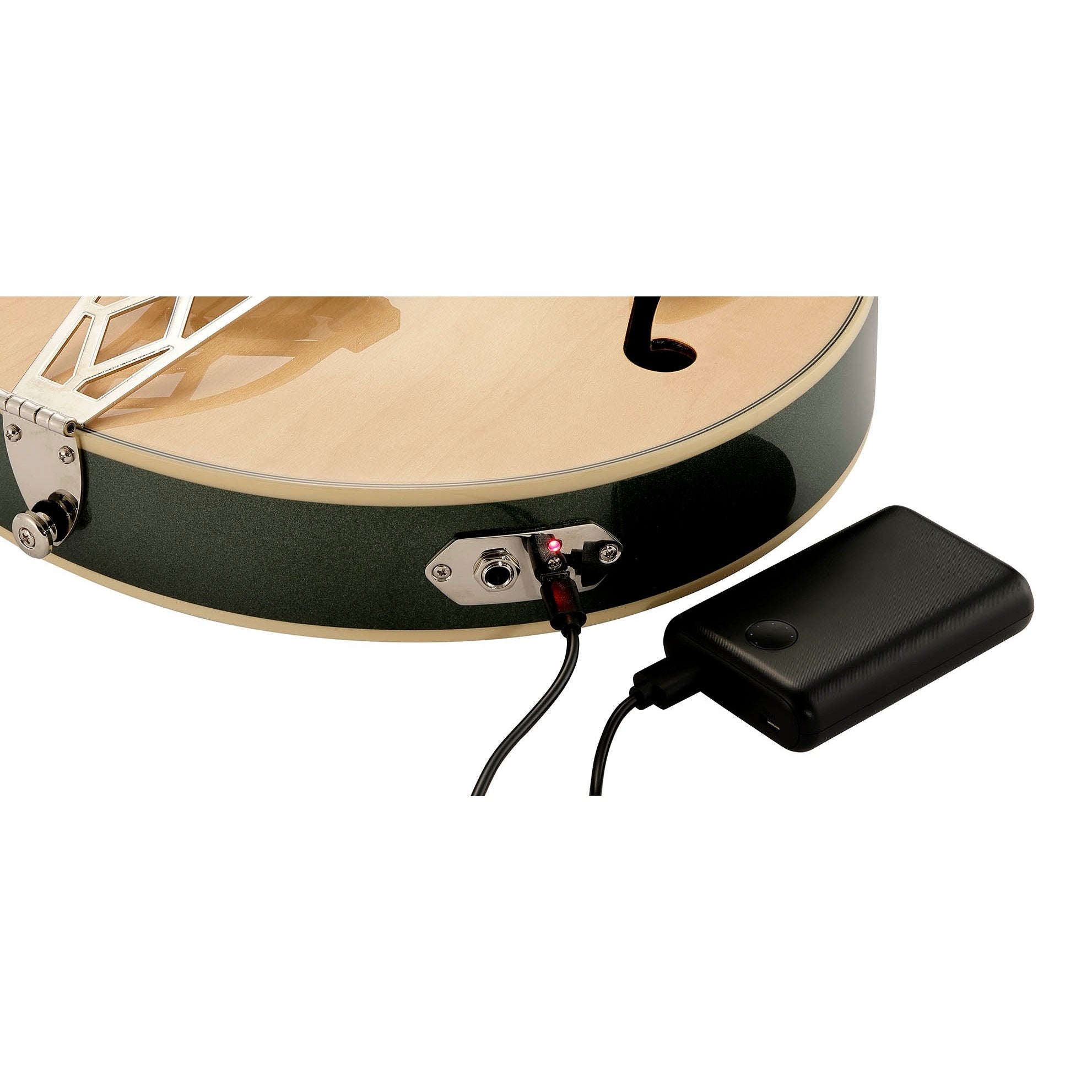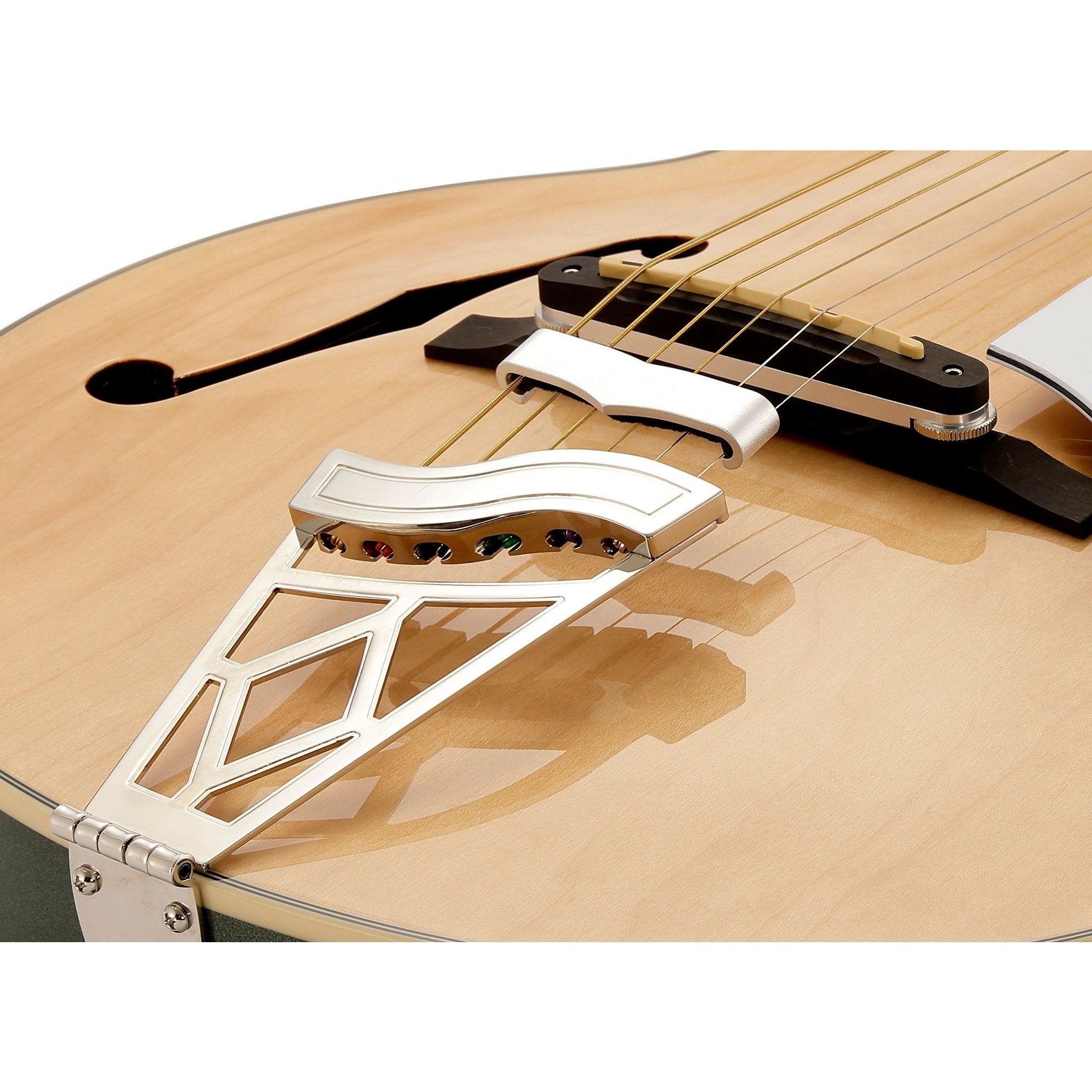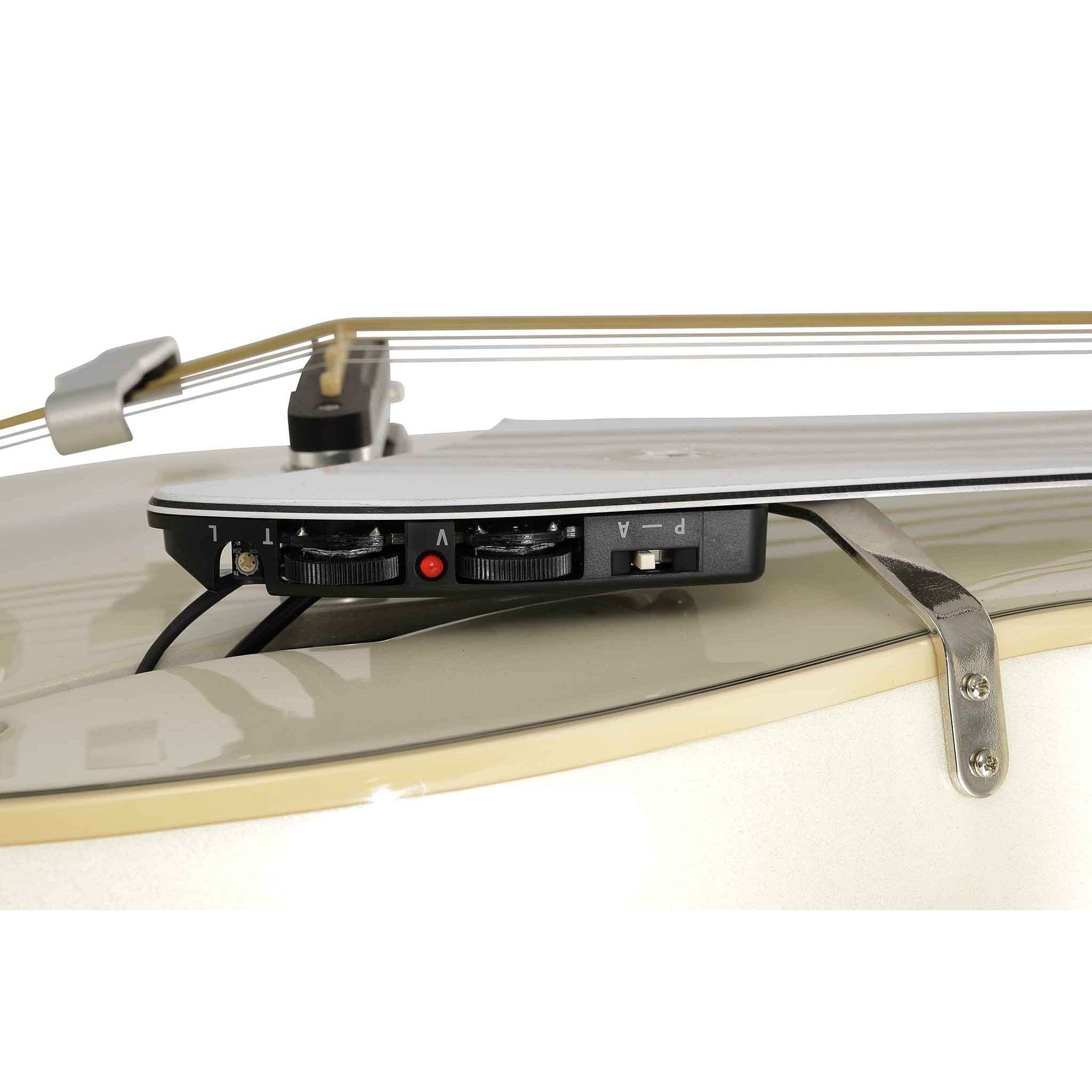 Giulietta VGA-5TPS Archtop Guitar w/ Super Capacitor
The Vox Giulietta VGA-5TPS guitar takes the compact archtop body of the VGA-3PS and further refines it with an even slimmer design for enhanced comfort. It also introduces a range of opulent new colour options and luxurious cosmetics that are sure to make a striking impression.
Extend your warranty for free when buying direct from Vox Amps UK. Find out more.
Meet the Vox VGA-5TPS- an electro-acoustic archtop guitar that boasts the rich tones of a flat top acoustic while flaunting a luxurious new finish that is sure to make a lasting impression.
The Vox Giulietta VGA-5TPS series takes the compact archtop body of the VGA-3PS and further refines it with an even slimmer design for enhanced comfort. It also introduces a range of opulent new colour options and luxurious cosmetics that are sure to make a striking impression.
VGA-5TPS guitars look stunning and also boast a Super Capacitor preamp system for a rich and bright electro-acoustic guitar sound. This system features tone control that adapts to a variety of playing styles and provides approximately 10 consecutive hours of playing time with just a 15-minute charge.
With its exceptional sound, style, finish, and comfort, the VGA-5TPS is perfect for performing on stage, playing on the go, recording tracks across a wide range of musical genres, or simply relaxing at home.
Designed to be played
Vox Giulietta guitars are known for their lightweight, compact design that prioritises comfort and ease-of-use. While being an archtop acoustic guitar, the thinline body of VGA-5TPS ensures a comfortable fit. Additionally, the exclusive hybrid bridge system goes beyond what is usually possible with acoustic guitars by allowing for easy adjustment of the string height.
Stunning design with luxurious finishes
The VGA-5TPS combines traditional class style with a lush and vibrant colour scheme for a unique look. These archtop acoustic guitars are now available in astonishing Pearl White and Pearl Rose finishes, as well as Natural Green Metallic - a brand new finish featuring an elegant green metallic side and back with a natural finish top.
The VGA-5TPS features five-layered binding on the body delivering an elevated feel of luxury, while block inlays on the fingerboard combine to work perfectly with the vibrant finishes.
Hybrid bridge system
The patented Vox hybrid bridge system is made of laminated wood and aluminium. The bridge also features our proprietary piezo pickup system resulting in a bright, fast attack along with rich, defined sustains. Together, these components offer improved sensitivity to dynamics, balanced frequencies, and a sustain that rivals that of flat-top acoustic guitars. This bridge also helps reduce feedback significantly.
Complete dynamic expression
The Vox Giulietta series utilises a preamp system that enriches the naturally resonant signal, preserving the authentic feel of the tone while making it more expressive and dynamic. This preamp and control mechanism is situated beneath the pickguard, enabling the top wood to vibrate freely without being weighed down by the electronics. Additionally, the preamp system boasts a low-cut control that allows you to customize the low-end response, providing a diverse array of tones to complement any musical style.
To power the system, a Super Capacitor is used. The guitar's power source is a mini-USB jack located beside the output jack on the guitar's side. A brief 15-minute recharge yields approximately 10 hours of uninterrupted use.
Complete sound isolation
The Vox Giulietta guitar range includes a detachable string mute that addresses a typical issue with archtop acoustic guitars, namely the piezo capturing the lingering vibration of strings between the bridge and the tailpiece.
Body:   Maple plywood top, side, and back

Neck:   Set Mahogany, tilt headstock

Fretboard: Baked Jatoba (stabilized through a special drying process)

Position marks: Block inlay

Binding: 5-layered binding on the top and back

Fingerboard radius: 310mm

Frets: 22 medium jumbo frets

Scale length: 24 3/4″ (628 mm)

Neck shape: "C" Shape

Nut width: 42 mm (1.65″)

Tuners: Gotoh SD381

Pickup: Piezo pickup under bridge saddle

Preamp: Super Capacitor preamp with USB quick charging feature

Bridge: Hybrid System with wood/aluminium construction

Controls: Master volume- pickguard mounted, Master tone- pickguard mounted, Active/passive switch to turn off preamp, Low cut trim pot, adjusted with a small flat blade screwdriver

Output: Guitar output jack (1/4″ phone type)

Input: Mini USB for charging

 

 

* All product, company, and standard names are trademarks or registered trademarks of their respective holders.

* Appearance and specifications of products are subject to change without notice.
All new products are sold with a 2-year manufacturer warranty which is upgraded to 3 years when bought direct from Vox Amps UK. Certified Refurbished products also come with a one year warranty. 
We offer a 30-day returns period on all products purchased directly from Vox Amps UK.