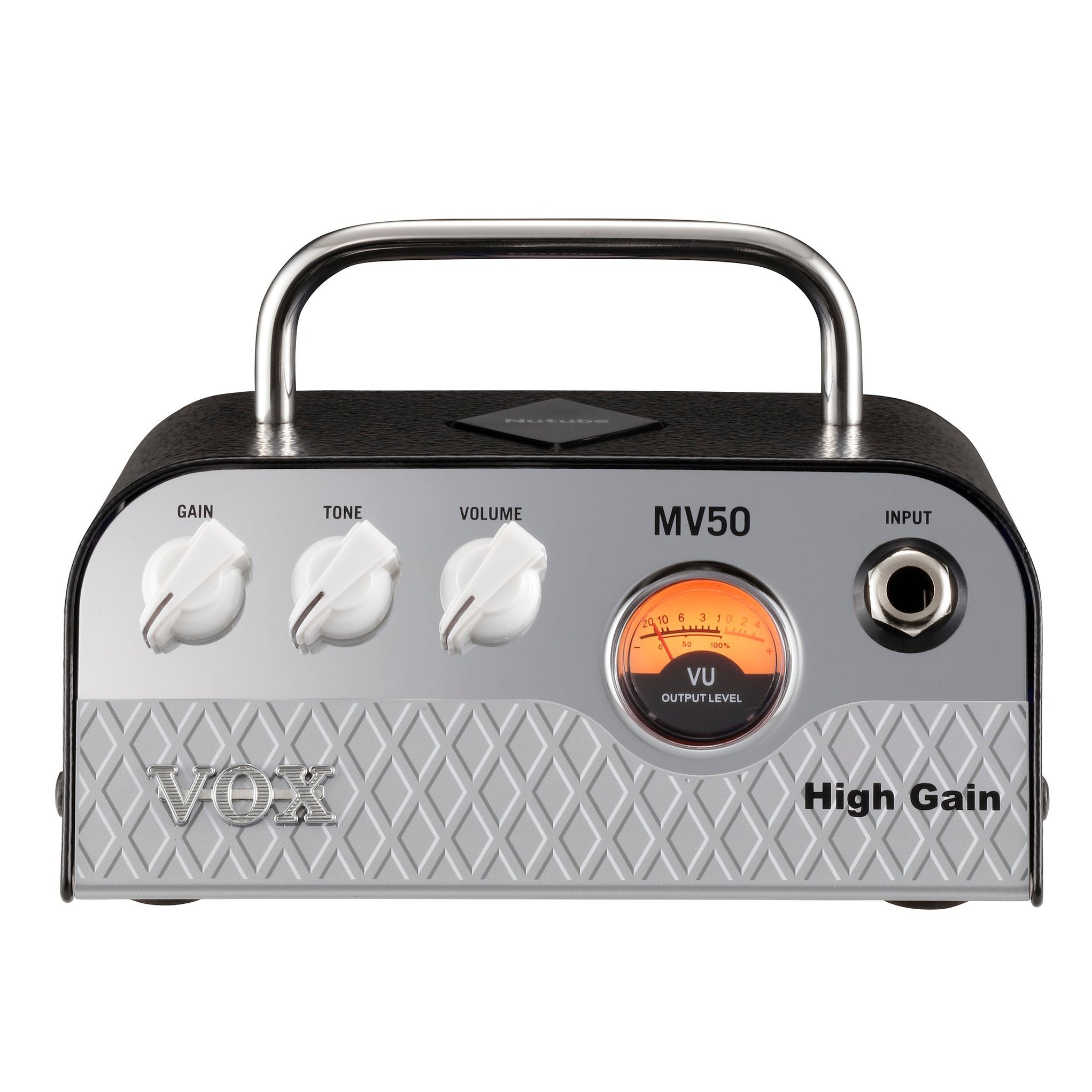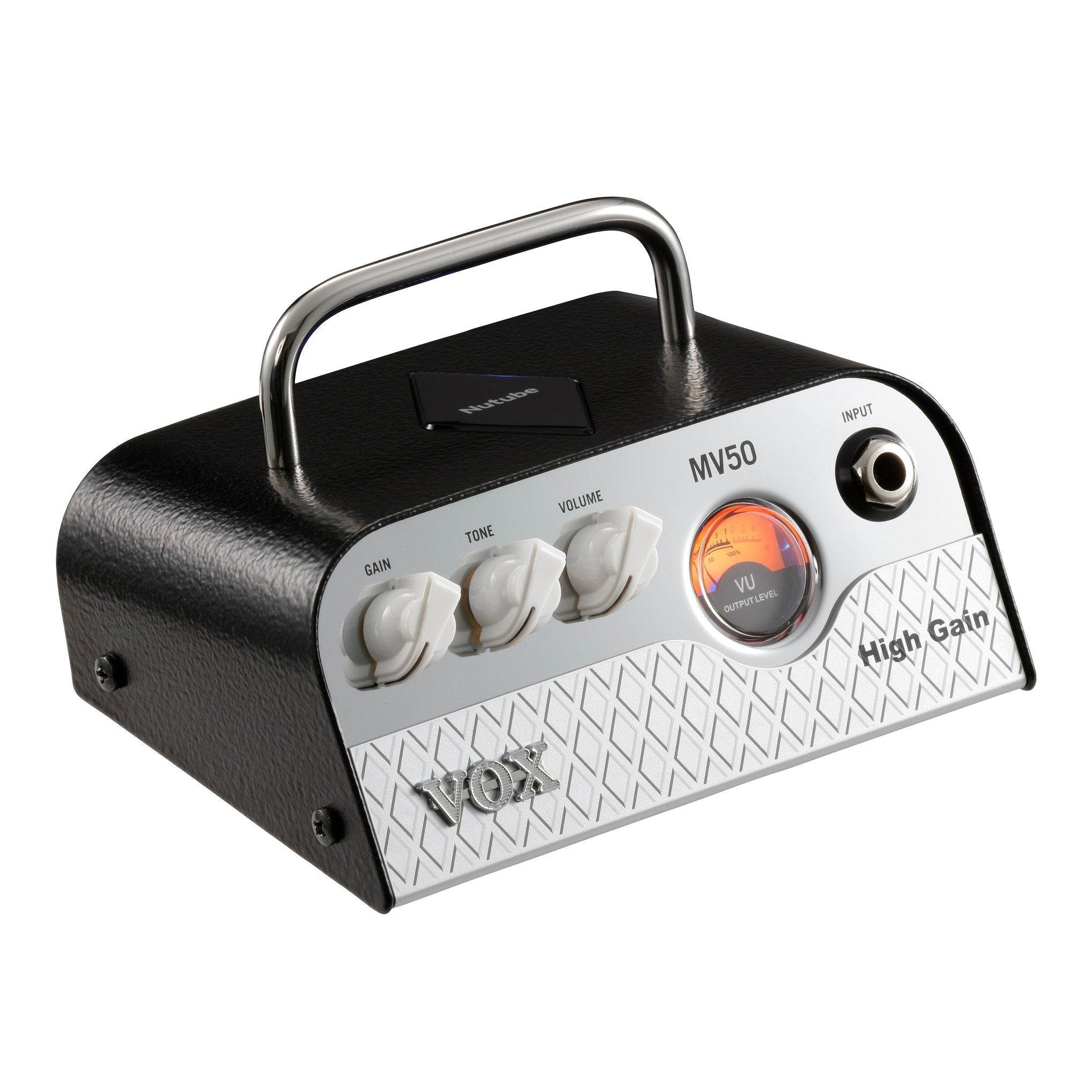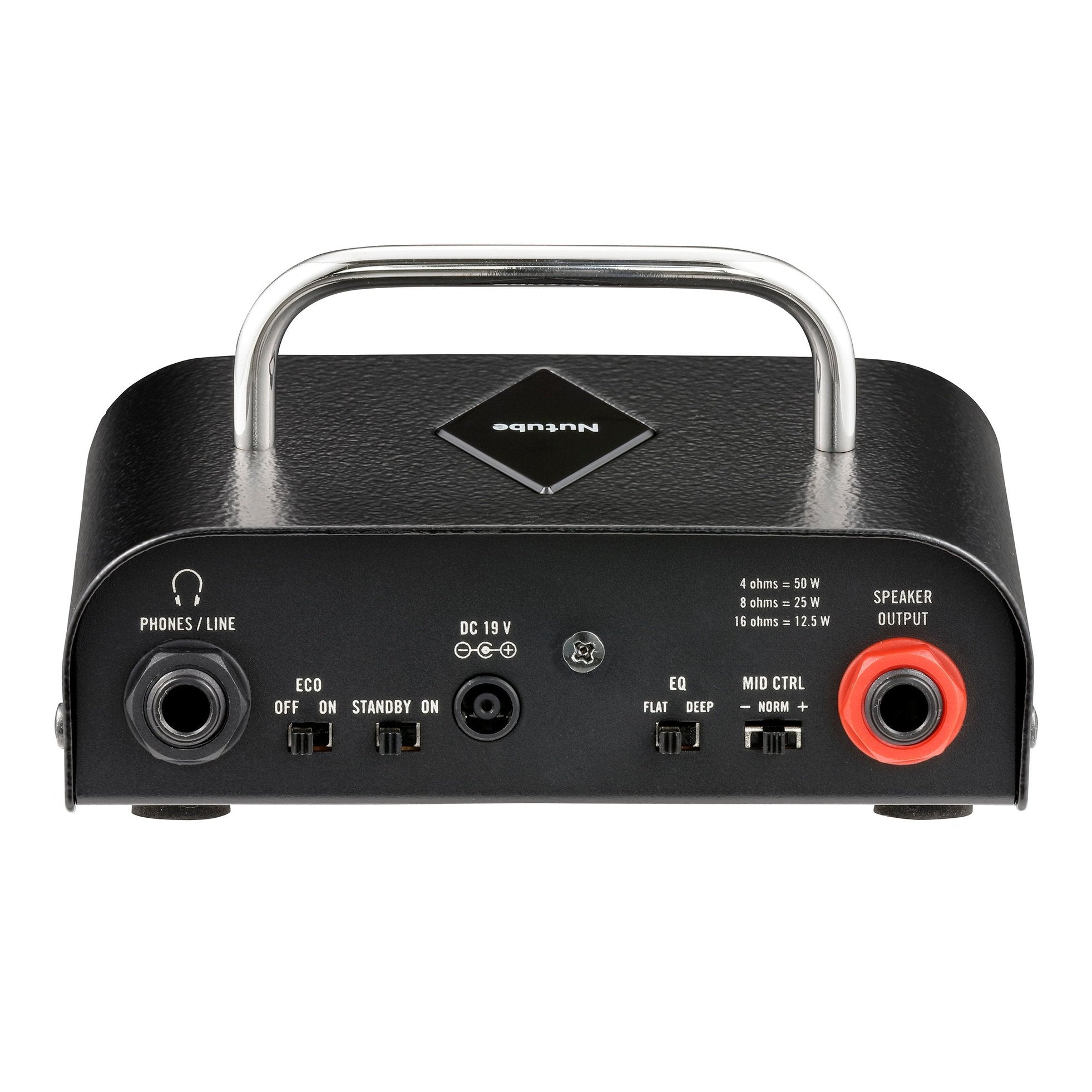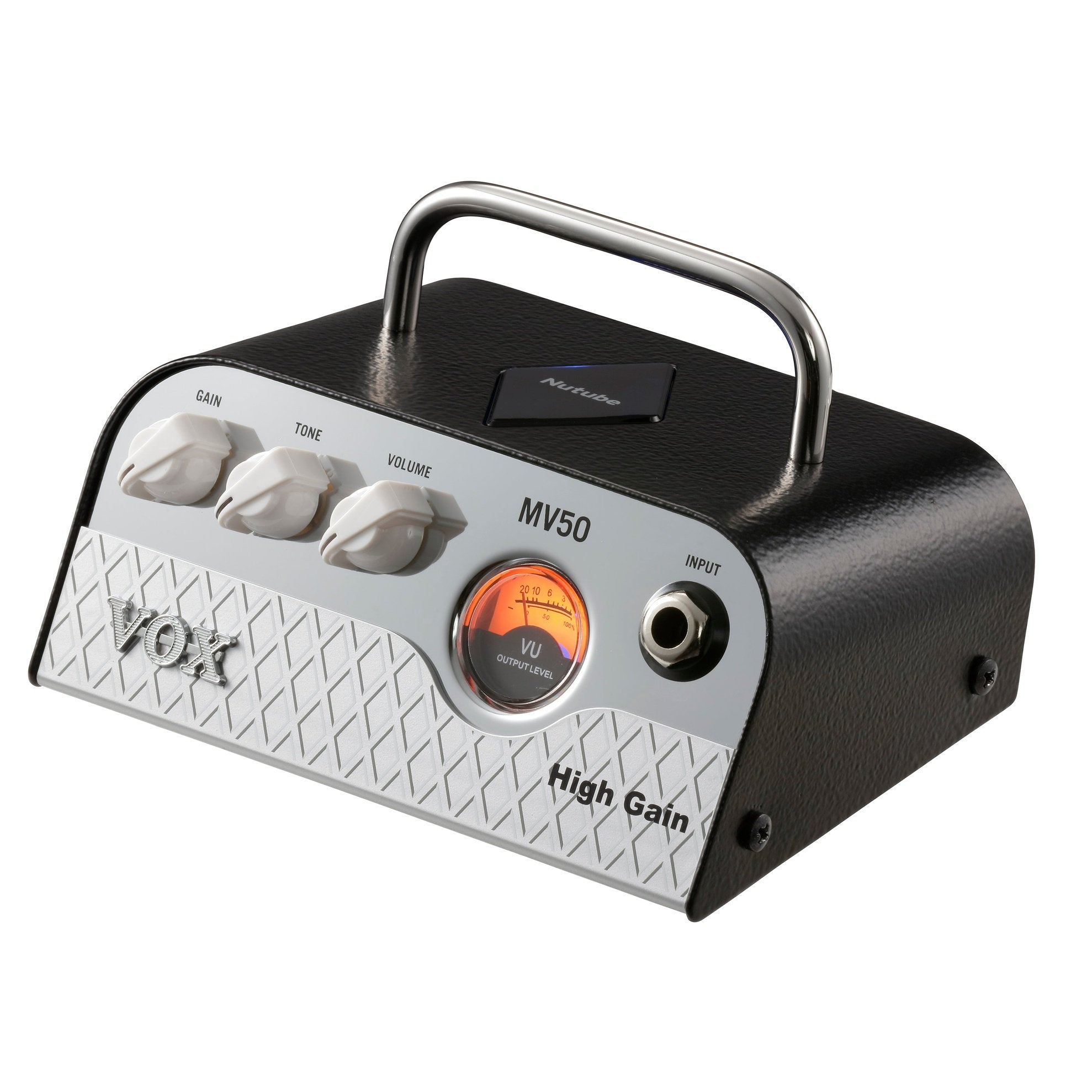 Refurbished MV50 Guitar Amp Head - High Gain
Equipped with the next-generation vacuum tube Nutube, and featuring a stunningly light-weight design of only 540 grams (1.1 lbs.), these amp heads boast a high 50W of output power. As its name implies, the sound of the MV50 High Gain is optimized for high gain. With even more variations, the MV50 series is expanding its offering and showing no signs of slowing down.
All Certified Refurbished Vox products come with the reassurance of a 1-year warranty. Find out more.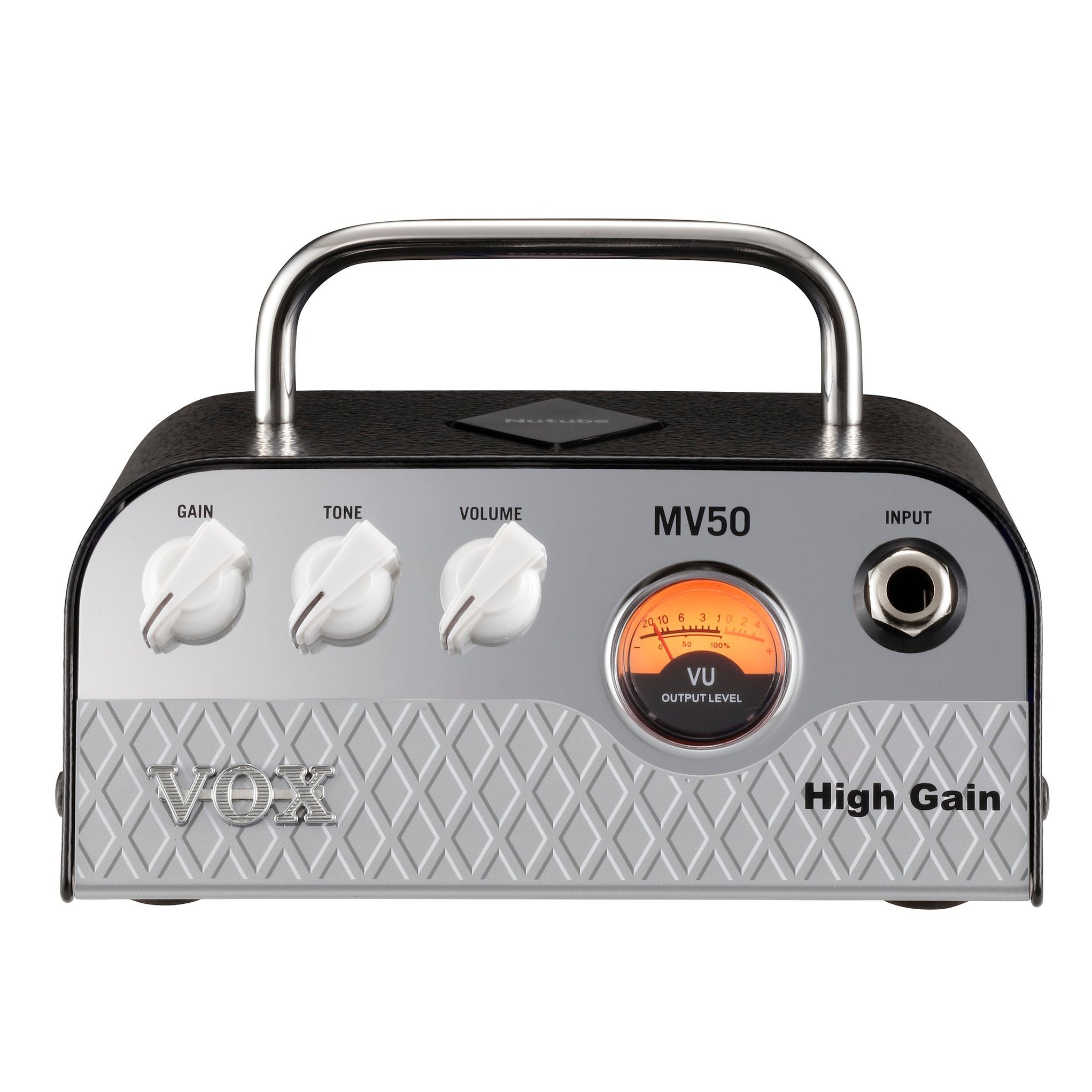 MV50 High Gain, powerful & versatile high-gain tone
If you want the high-gain sound that's indispensable for modern music, the MV50 High Gain is the amp for you! Equipped with a MID CONTROL SWITCH that boosts or cuts the mid-frequency range, this amp gives you a versatile range, delivering edgy sounds with a boosted high and low end that are perfect for riffing or a thick lead sound.
Vacuum tube sound powered by Nutube is alive and well
Powered by Nutube, the MV50 series achieved shockingly light-weight design, and is currently available in three models with differing sonic characters: AC, Clean, and Rock. Each model is capable of amazingly powerful sound that you would not expect from its looks or size, and these units have stunned guitarists around the world. Now, two new types have been added to the lineup: High Gain and Boutique. The fat sense of drive that's distinctive of vacuum tubes — and is characteristic of the Nutube — is alive and well. Painstaking attention has also been paid to the analog circuitry, perfectly replicating even the complex interaction between the components of a vacuum tube amp. Fast response and overpowering dynamics are also major features of the MV50 series.
All Certified Refurbished Vox products come with the reassurance of a 1-year warranty. See the Vox Amps UK Warranty policy for more information.
We offer a 30-day returns period on all products purchased directly from Vox Amps UK.